Hello all!  Here is a roundup of some of my favorite free designer resources.  Because most of us can use all the free we can get, right?
And while I'm calling this "designer" resources, please keep in mind that non-designers can use these as well.  Do you need a compelling photo for a presentation? Do you want to edit your digital photos for more impact?  Do you want to gather those impactful photos into an awesome album?  These are tools which can help:
Death to Stock Photo
Death to Stock Photo | May 18, 2011
Its no secret that most stock photo out there is horrible, fake and expensive.  Death to Stock Photo provides good-quality, real, free stock photos available to designers and bloggers.  Every month subscribers are emailed a package of 15-20 stock photos which are free to use.  All packets follow a theme.  I've used some of their photos in blog posts and to illustrate news stories at my day job.
Unsplash
Unsplash | Stock Photos
Like Death to Stock Photos, Unsplash offers non-cheesy, royalty-free photos via their website.  Photos are contributed by users and is very much a sharing community.  I've used Unsplash for web design projects and I've found multiple beautiful, high-quality images on a theme.  I've also used the photos often in banners here (like the one above).
Filmborn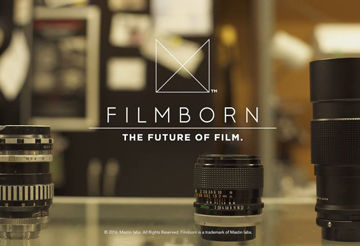 Filmborn | photo editor
Filmborn is an app which you can download to your iPhone.  It provides image filters which are authentic to vintage Kodak, Ilford and Fuji films.  You can edit lightness and darkness, white balance, etc, just as other photo editor.  They have the best black and white film filters that I've seen yet!  For serious designers, they also provide presets for Lightroom.
Creative Booster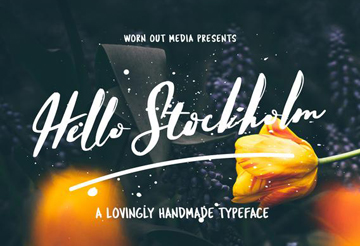 Creative Booster | Fonts, Graphics, Mockups
This site is a clearinghouse for handcrafted professional graphic design freebies like fonts, mockups, templates and graphics. I love the fonts, like the one above, Hello Stockholm, and I've used it in a lot of projects. Sign up for their email newsletter for regular updates.

MyPublisher
MyPublisher | Photo Book Creator
While there are many photo book creators out there, MyPublisher is one of the most robust and high quality.  I've used them for both work and personal. There are a myriad layouts and options to choose from, although I tend to opt for the just photos option. The books are super professional and they are always having some sort of sale so sign up for their offers!
Speckyboy
Speckyboy | Badge Templates
This site provides a lot of news, updates, and advice to coders and designers but my fave are these retro logos/badges which I've used as a jumping off point for many a design project. There are a bunch off new collections in there which I'm itching to try!
So go forth and design, my friends!
Please note that this list is by no means exhaustive; its simply the resources that I most currently use and am excited about.  Please feel free to note some of your favorites in the comments!
Save
Save