Ragon Institute 2014 Annual Report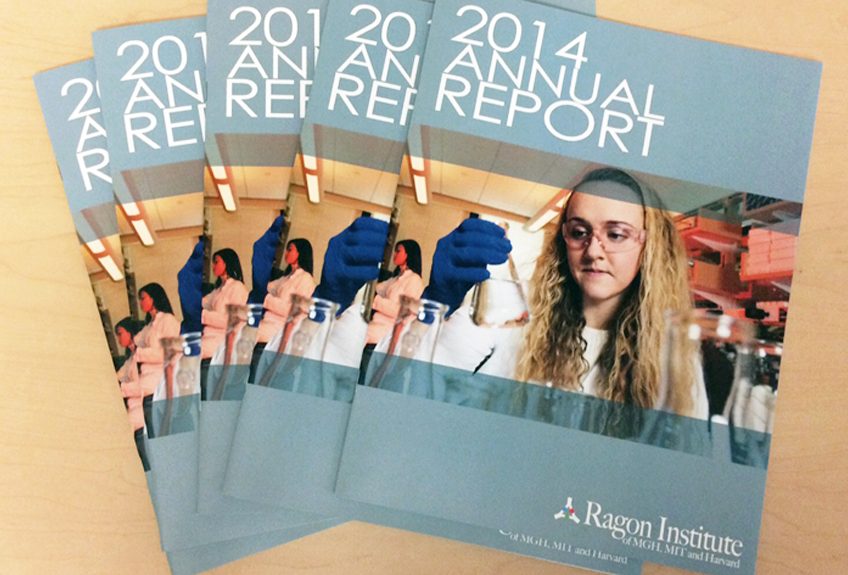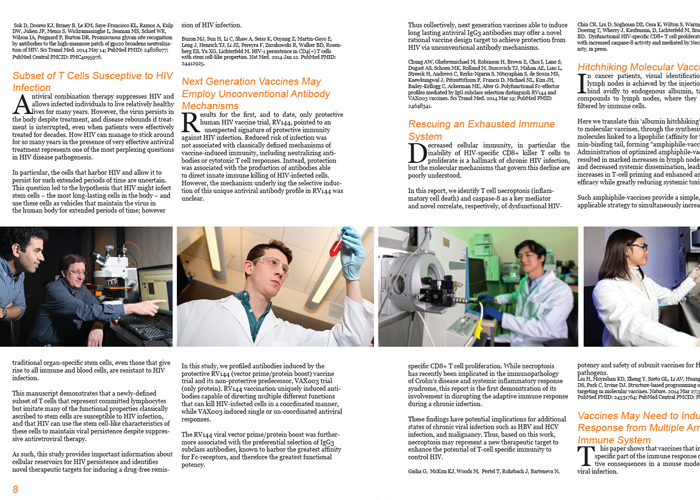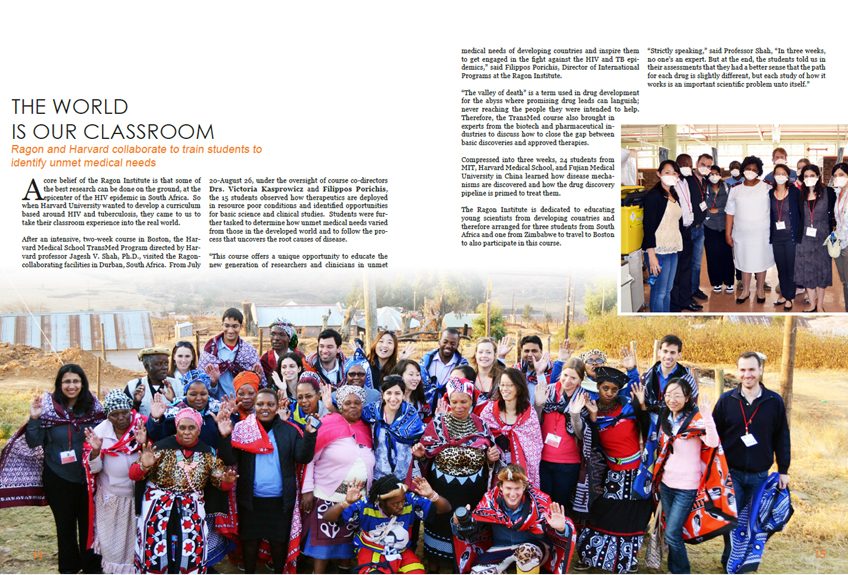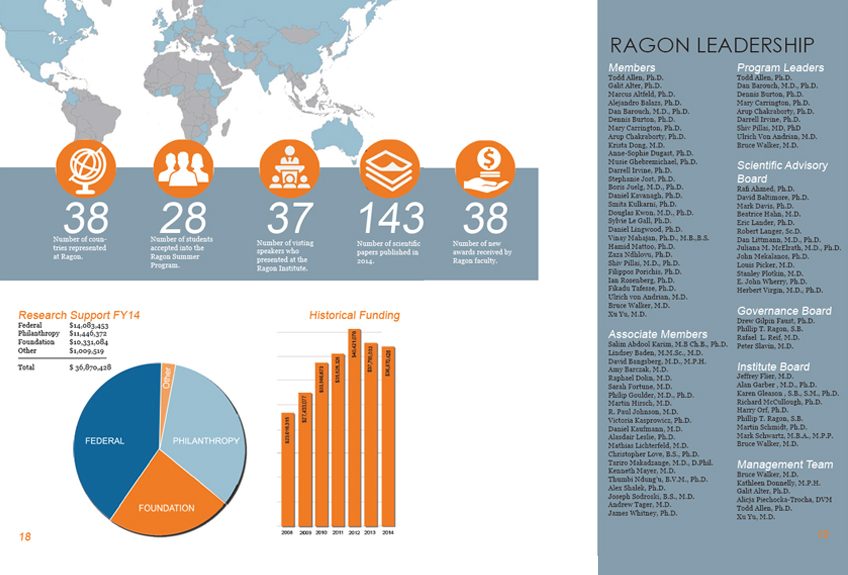 Description
The Ragon Institute 2014 Annual Report is a 20-page printed report detailing the accomplishments of the institute during the year.
For this second report which I designed for them, I focused on a pale blue and bright orange theme which carries through from photos to headings to infographics.
For this project, I art directed the photos, wrote and assembled content– including polling institute members for the country of their origin– created the layout in InDesign, and collaborated with the printer.
Client
Website
http://www.ragoninstitute.org/news/annual-reports/2014-annual-report/