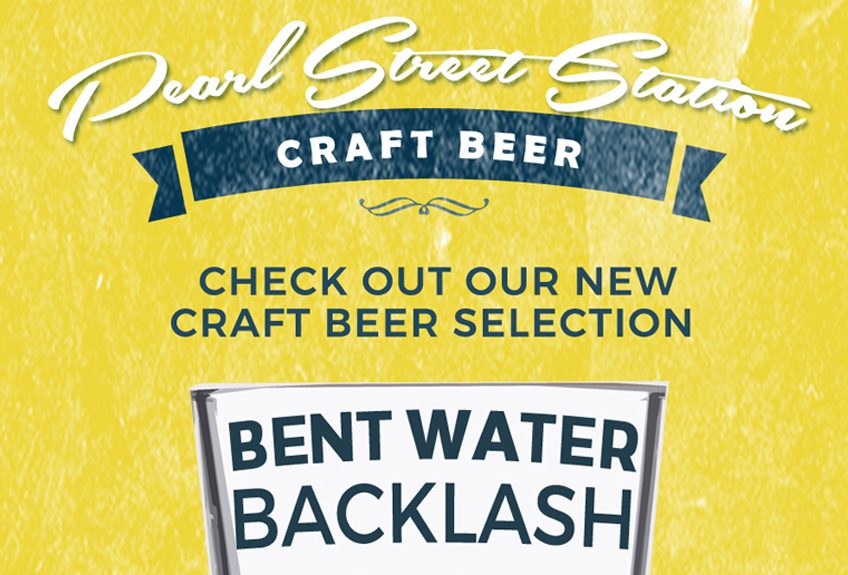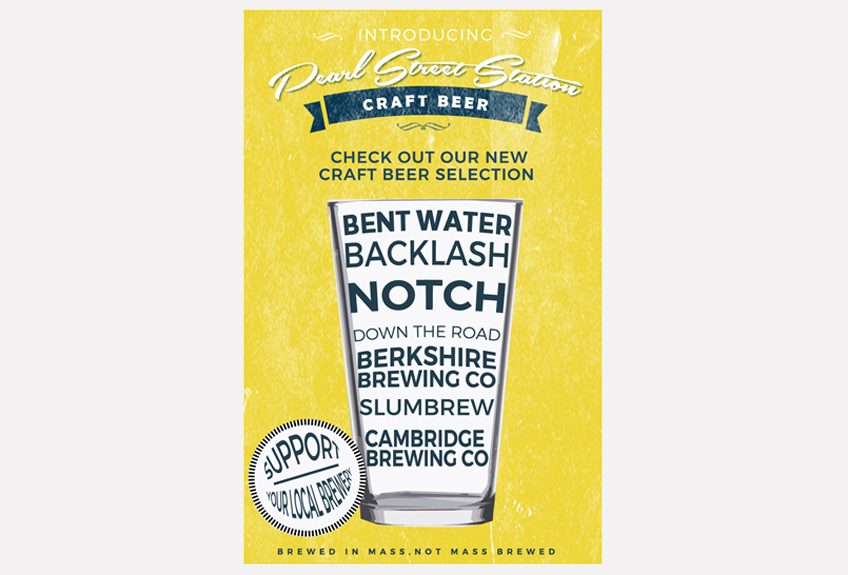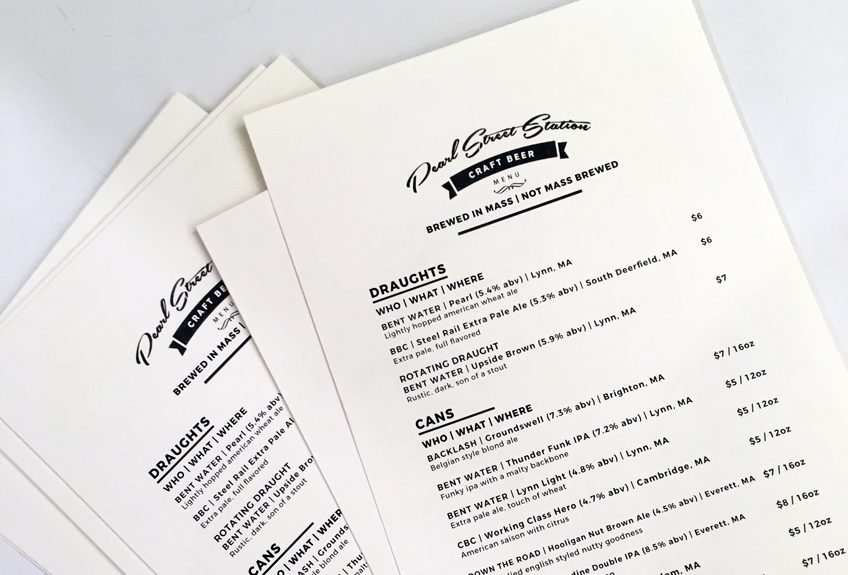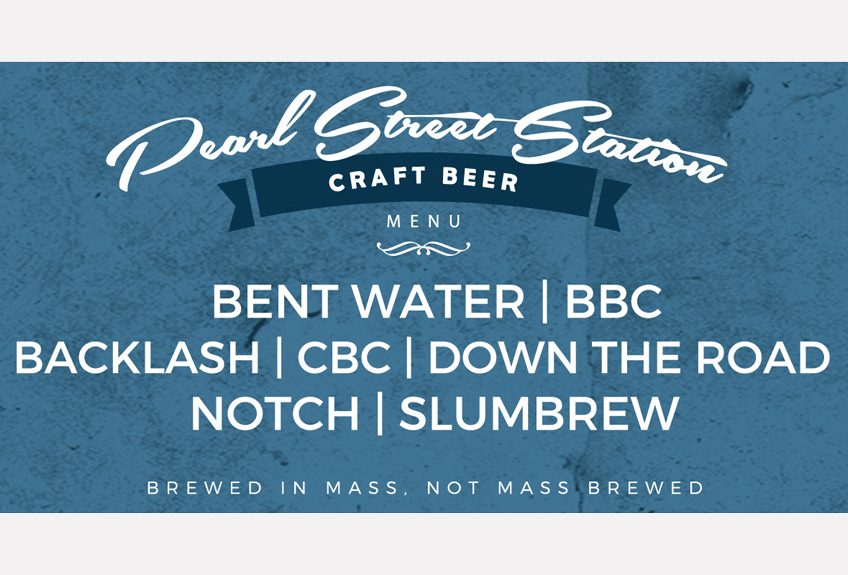 Description
This local restaurant wanted to expand their bar offerings to craft beer.  Working with the craft beer consultant, I designed a menu which incorporated a banner, textured background, and a script font which carried through all marketing materials for the craft beer program.
I designed posters for display in the restaurant, some for the craft been menu launch event and others as regular signage.
As part of the social media campaign, I designed graphics in accordance with the image specifications for Facebook, Instagram and Twitter and I regularly updated these social media accounts leading up to the launch event and beyond.
Facebook: facebook.com/Pearlststation
Instagram: @pearlstreet_bbq_
Twitter: @pearlstreet_bbq
Client