Ragon Institute 2015 Annual Report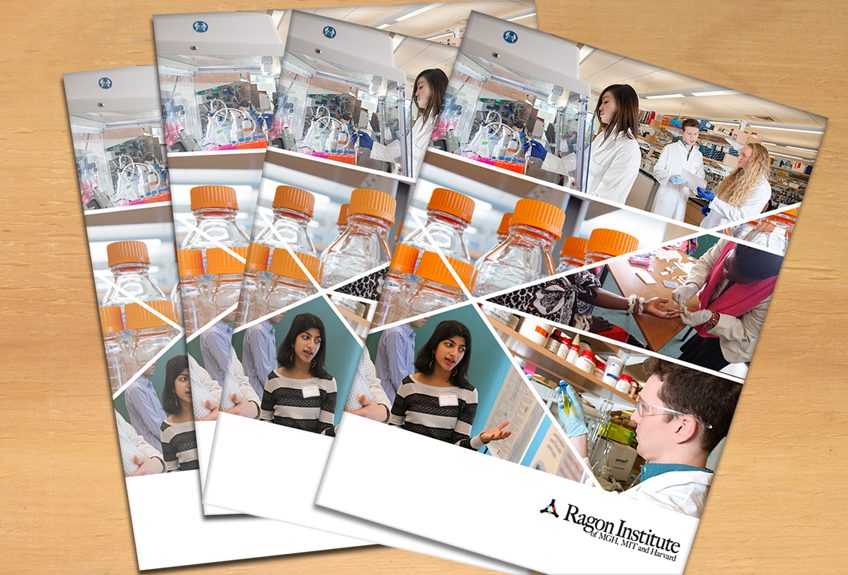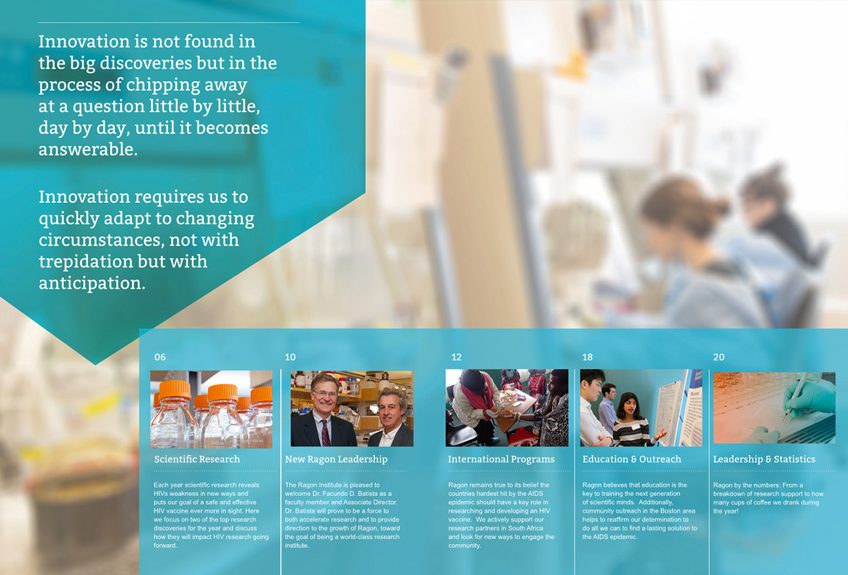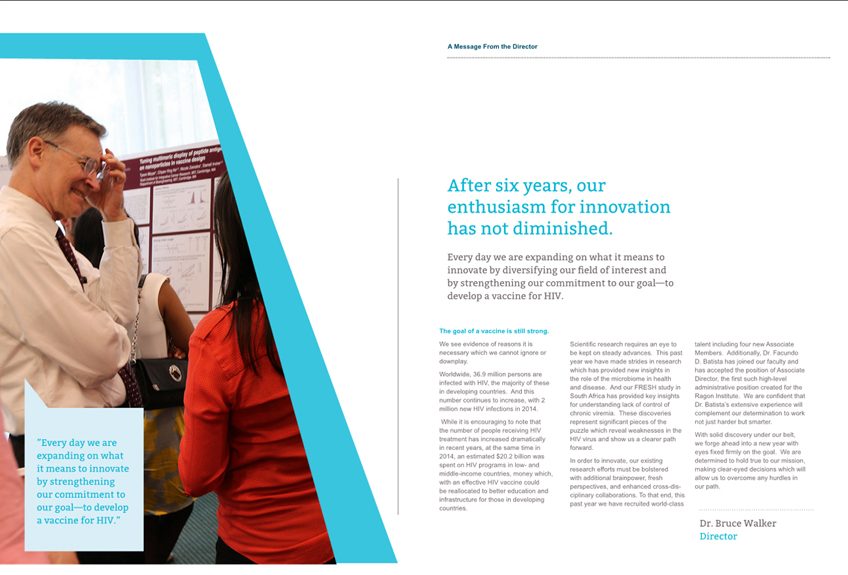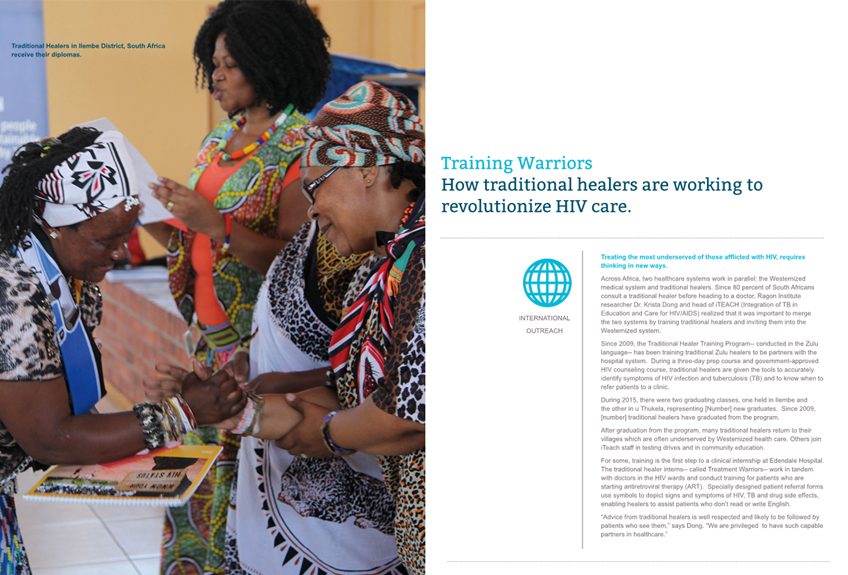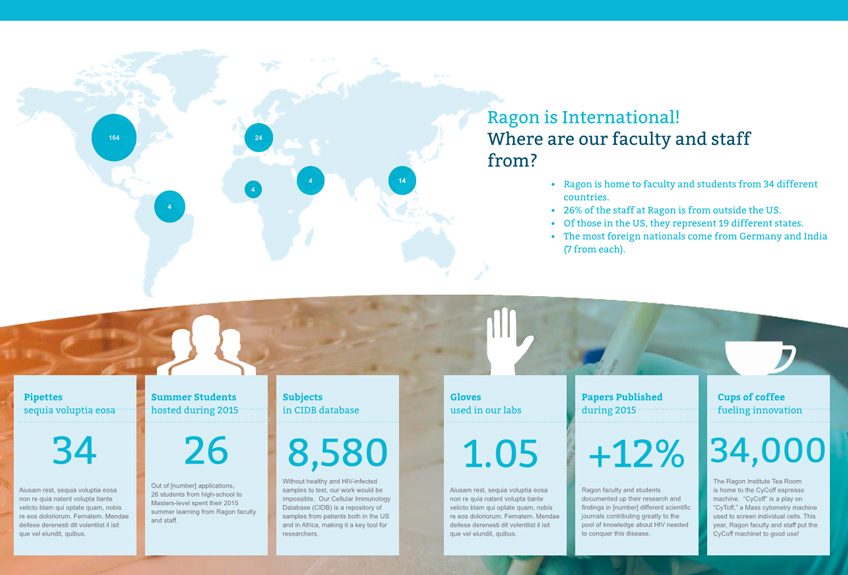 Description
The Ragon Institute 2015 Annual Report is a 20-page report detailing the accomplishments of the institute during the year.
For this third annual report which I designed for the Institute, I chose bold turquoise and focused on transparencies and details– varying the fonts and adding icons and lines to add visual interest.
Photography was gathered from the previous year's laboratory photo shoot as well as fresh portraits and group photos.  I gathered and wrote all content, including polling institute members for the country and state of their origin and gathering "fun facts" for the infographic section.
Client