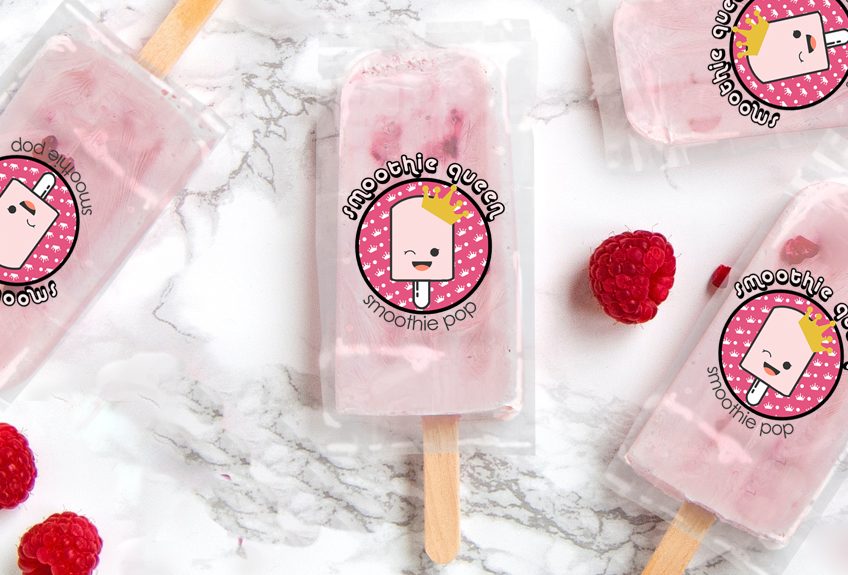 Description
I developed the The Smoothie Queen logo for a small business owner who plans to market her all natural, frozen fruit smoothie popsicles to school children.
We collaborated on the concept of an emoji-style logo of a winking popsicle topped with a crown.  I added a fun font for the business name and created a a crown pattern for the background.
This logo will be used on her packaging as well as on signage for her cart and menu board.
Client