Welcome back to Never Say Never, in which I revisit old posts and add the lost images to only the most worthy.  This edit, from 2011, is heavy on art, Old Hollywood stars, and beautiful poetry and writing.  Happy Monday, one and all!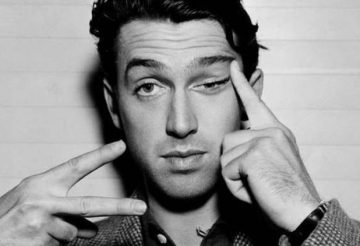 Love is Love | September 2, 2011
Young Jimmy Stewart is a dreamboat!  This post also features a song tribute to JS by the incomparable Aimee Mann.
The World Is Too Much | August 30, 2011
A poem by William Wordsworth (1807) which is oddly prescient for our modern age.

Yours Passionately | September 15, 2011
Surprisingly touching computer generated love letters.

The Lake of Beauty | October 1, 2011
Corita Kent's prints are a long-time favorite of mine.  This one also features a beautiful poem by Edward Carpenter.
Remake a World | August 10, 2011
A roundup of Old Hollywood stars and musicians reading and a beautiful quote about books by Ray Bradbury.
Born in a Minute | November 9, 2011
Helen Frankenthaler's paintings are gorgeous!  And as a woman in the male-dominated modern art scene of the 1970's, she is a hero.