Today is a special day. Of all the female artists and creatives I've featured here, I have yet to feature this important one: Karen Dionne, my mother.  And since today is Publication Day" for her newest and biggest novel to date, it seems like an appropriate day for a feature.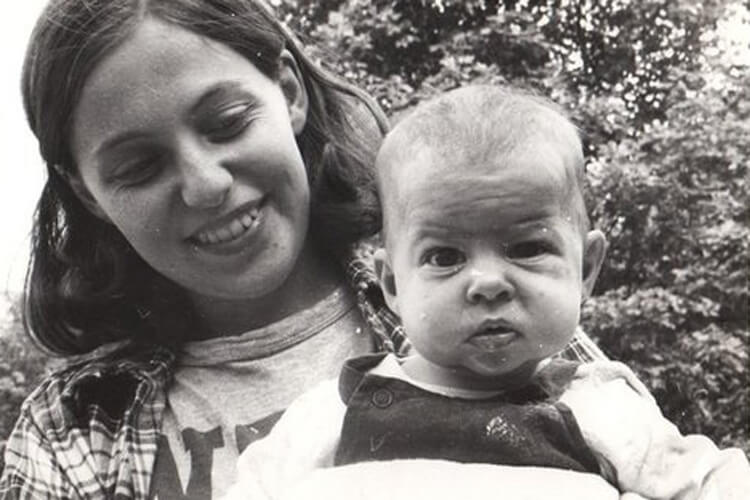 People often ask me if my mother always wrote when I was growing up and honestly, I don't remember her taking time to creatively write. But we were a literary family, always talking about word definitions and derivations around the dinner table, delighting in puns and word-play. It was around that dinner table that my mothers creative writing career was born.
After I returned from Guyana, South America, my father began writing a story about jungle cats set in Guyana. Around the table we talked over plot points and he picked my brain about the country. Eventually my mother took over writing the book and, from the completed manuscript, was signed with her agent, Jeff Kleinman, who has been with her ever since.
The jungle cat book was never published but three others were. And over the years my mother turned an online writing group into a popular writing workshop in New York and then the Bahamas.
Today The Marsh King's Daughter
has been published! While the story isn't based on any family truth, the location is. This book was born from my parents' experiences living off the land in Michigan's Upper Peninsula ("the U.P."), where 85% of the land is forest.  I was just a baby of 3 weeks old when they moved from Detroit to the UP to live in tents while building a cabin in the woods.  I did a little post on that time here: Cabin Love.
But the story of The Marsh King's Daughter completely original.  From the Amazon blurb:
Praised by Lee Child and Karin Slaughter, and sure to thrill fans of The Girl on the Train and The Widow, The Marsh King's Daughter is mesmerizing psychological suspense, the story of a woman who must risk everything to hunt down the dangerous man who shaped her past and threatens to steal her future: her father.

At last, Helena Pelletier has the life she deserves. A loving husband, two beautiful daughters, a business that fills her days. Then she catches an emergency news announcement and realizes she was a fool to think she could ever leave her worst days behind her.

Helena has a secret: she is the product of an abduction. Her mother was kidnapped as a teenager by her father and kept in a remote cabin in the marshlands of Michigan's Upper Peninsula. No electricity, no heat, no running water, not a single human beyond the three of them. Helena, born two years after the abduction, loved her home in nature—fishing, tracking, hunting. And despite her father's odd temperament and sometimes brutal behavior, she loved him, too . . . until she learned precisely how savage a person he could be.

More than twenty years later, she has buried her past so soundly that even her husband doesn't know the truth. But now her father has killed two guards, escaped from prison, and disappeared into the marshland he knows better than anyone else in the world. The police commence a manhunt, but Helena knows they don't stand a chance. Knows that only one person has the skills to find the survivalist the world calls the Marsh King—because only one person was ever trained by him: his daughter.
Exciting, no?  Trust me, it's an exciting read!
The Marsh King's Daughter has already received rave reviews, including one lovely, reflective review from the New York Times where they called it "Subtle, brilliant, and mature . . . as good as a thriller can be."
Her US book tour starts today and her UK book tour in a couple of weeks.  Check here for events near you.
You can purchase The Marsh King's Daughter at Amazon
, Barnes & Noble, iTunes and others. You will not be disappointed!
And in the meantime, you can be inspired by these photos of Michigan's beautiful Upper Peninsula!