You know when you have a certain expectation and it turns out to be more/better than you expect? That's what happened with Tim Walker's Granny Alphabet. Somehow, when I wrote this post, I expected that a a person ordering the book would get one book, and then could later purchase the other. So imagine my surprise when my sweet husband surprised me with it and it was indeed TWO volumes in a handsome light blue box!

Book one is filled with Tim Walker's photos of stylish grannies and their interests, and amusing little poems such as this:
Lucinda was alas averse
To exercise of any sort
Lucinda's legs are now a curse;
Poor Lucinda needs support.
Guard against such future loss,
Do not try and dodge lacrosse.
The second book contains charming illustrated grannies by Lawrence Mynott.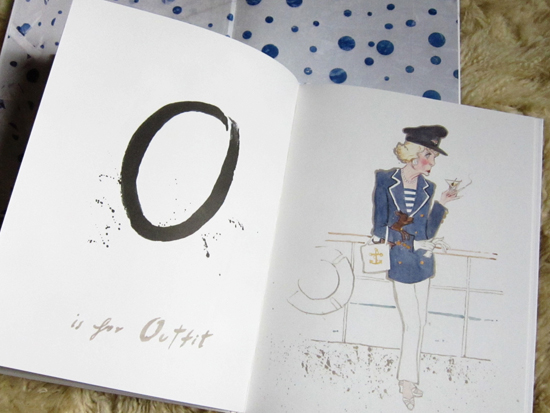 These volumes never cease to make me smile!