This is becoming an annual thing, this trip to the Montague Bookmill.  The first time I went by myself for some much needed alone time.  The second time was with two friends and this most recent time with five friends… soon I'll need to rent a bus!  But alone or with friends, the Bookmill is always a great spot for quiet reflection and getting in touch with your creativity.
We drove to Fitchburg first for breakfast with friends who then joined us to go to Montague.  I love this photo of everyone looking at records in that tiny cubby at Turn It Up.  After that, everyone split up and we wandered around the bookstore.  Book purchases include: Beautiful Losers (which I posted about here and more recently here), the first McSweeney's Quarterly and Hard-Boiled Wonderland and the End of the World,  Then to the Lady Killgrew Cafe for a beer, a brie and apricot sandwich, and some conversation.  Finally, the day is capped off with a walk by the river and some warming whiskey out of our flasks.  Until next year!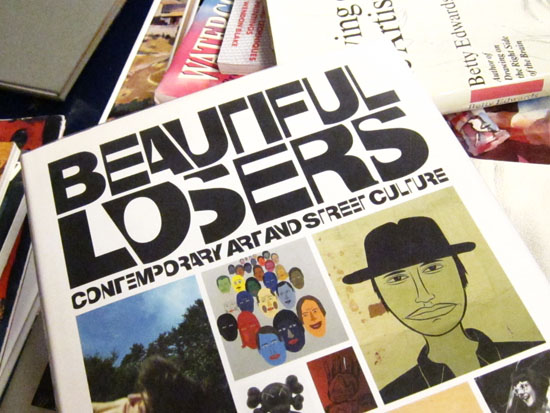 Incidentally, all photos were taken with my Canon PowerShot S90, first time in a year.  Welcome back "real" camera!