"Earth laughs in flowers." – Ralph Waldo Emerson
 Peonies are my favorite!  They are so delicate and ephemeral and sadly do not last very long but it makes their presence all the more special.  I always wanted them in my wedding bouquet but I should have paid better attention to the growing season because they're virtually impossible to find the end of August when we got married.  Still, my new hubby was able to find some for a bouquet for me and it will always be special.
We've been keeping fresh flowers in the house lately and when we bought these lovelies recently and I needed to do a little photoshoot with them.  They look spectacular against the dark blue of our kitchen walls, don't they?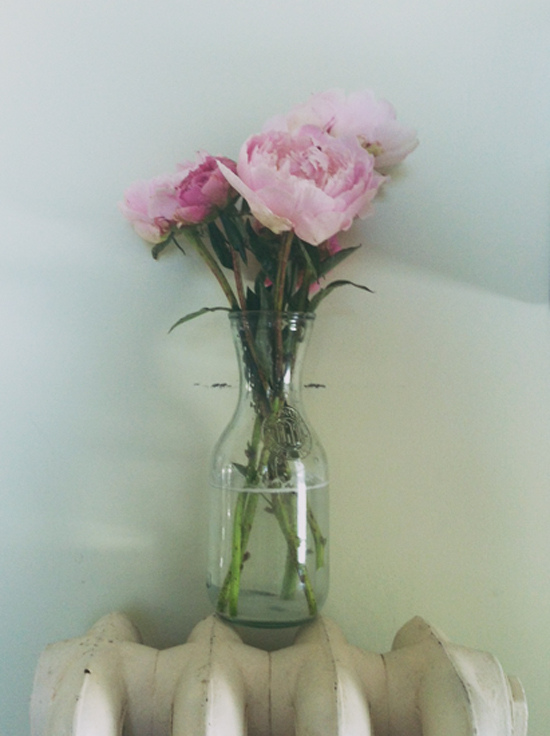 By the way, I used the Nomad filter from this free PhotoShop action set on these images but it was really hard to choose because all three in the pack are so amazing!  Here is a comparison:

I've also used these peony photos with the moodier Candy filter on my Dionne Design Facebook page.  By the way, you may have noticed that there's a new logo above!  I wanted something cleaner and less "clunky" than the intersecting Ds and I really like it!  I like that I can still incorporate the orange color without it being overwhelming.  It also looks good in white on the new (peony) Facebook banner.

And I couldn't resist a photo of myself with a peony in my mouth!  (kindof)