while preparing the ICA post, i realized that i never wrote the sister corita kent post as i had promised.  this small one doesn't count.
corita kent was an nun who became a pop artist during the 1960's.  she was a teacher, a philosopher, and a political activist– pro-civil rights and anti-vietnam.   her work, mostly in silkscreen printmaking, utilizes overlapping text, song lyrics, puns, and commercial text.  her work is always cheerful and innovative.
and of course bostonians will recognize her work on the rainbow gas tank in dorchester, the largest copyrighted work of art in the world!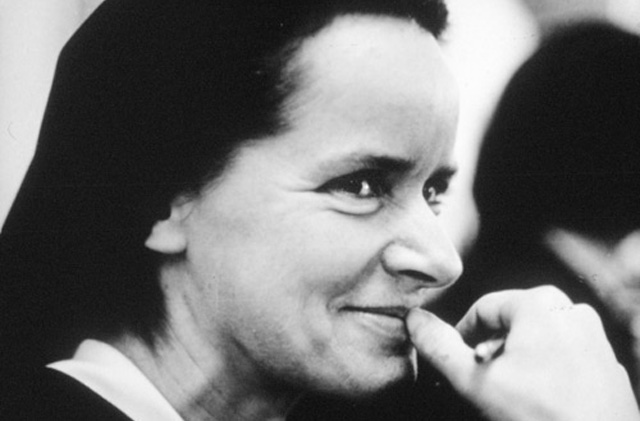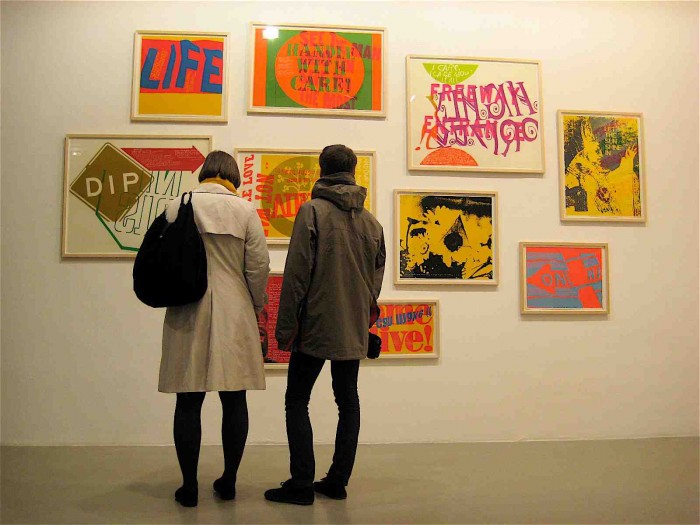 "Nothing is a mistake. There's no win and no fail. There's only make." – corita kent