On Sunday, we packed up our bags and left Ashvem and headed for Panjim, the capital of the state of Goa. We went to a Bible meeting and met some new friends from Malaysia and, after lunch with them, toured around the Fontainhas section of Panjim, the old Latin Quarter.
We directed the taxi to drop us off at Our Lady of the Immaculate Conception Church, a historic church built in 1541 on the border of Fontainhas. From there, we made our way through the pretty winding streets and captured photos of old villas and colorful Portuguese architecture from the 18th and 19th centuries
B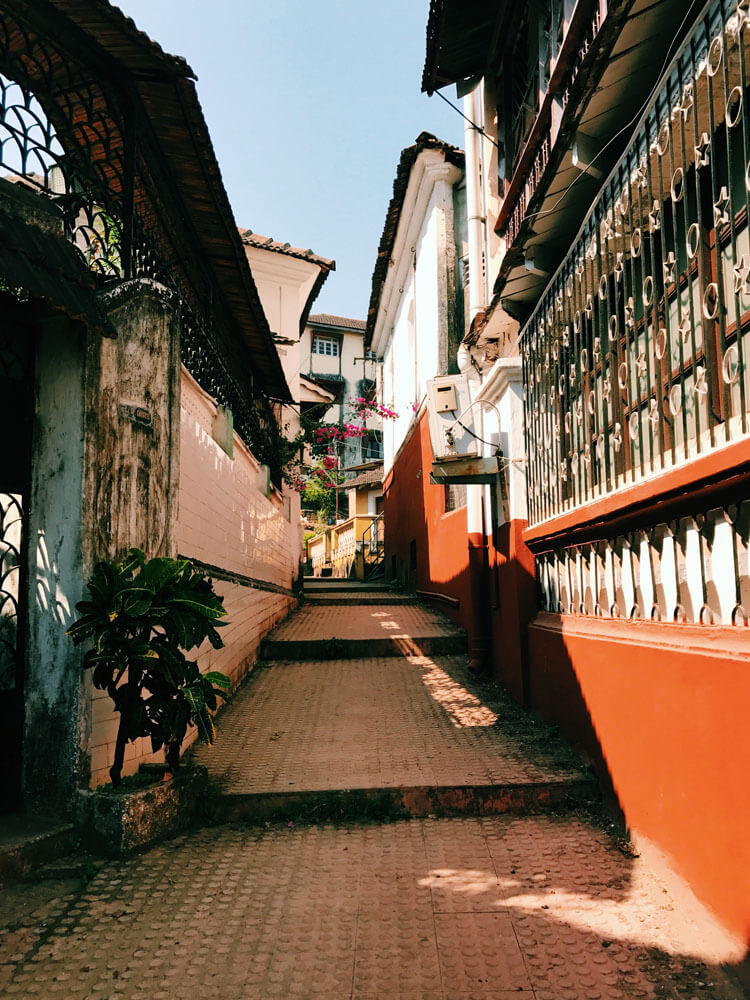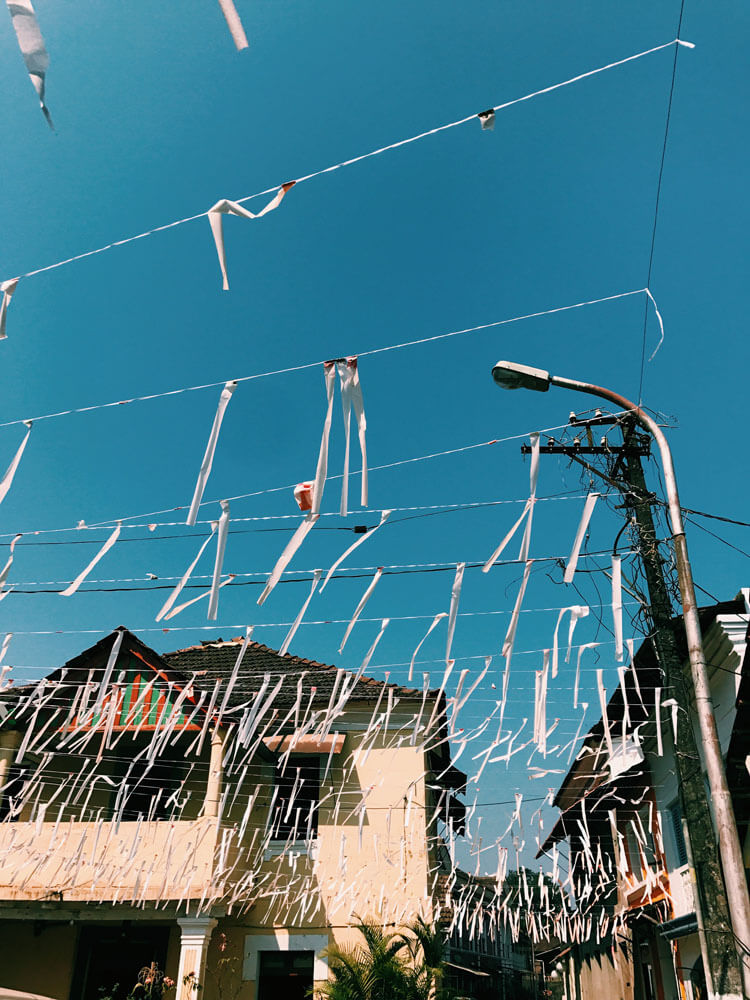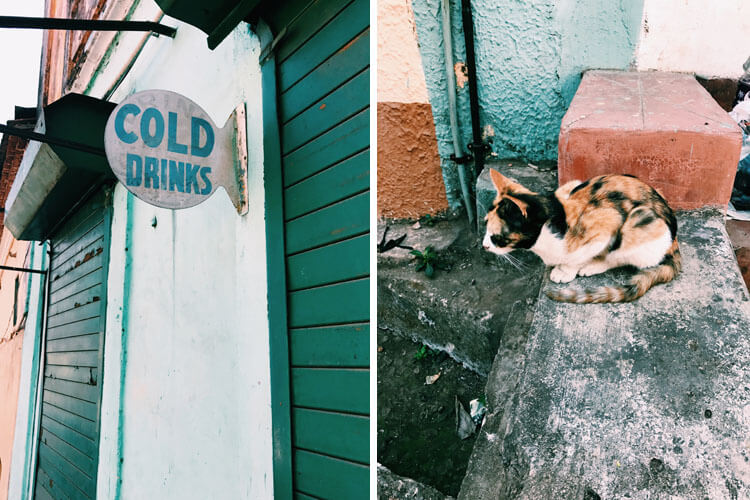 It was a hot day, which I can handle fine if I'm on a beach, but walking around a city it is difficult so we didn't last too long. We stopped into an art gallery where I bought some post cards (which I still haven't sent). Then we stumbled upon another place which I had read about in my research, the Heritage Panjim Inn, where we had a cold drink on the breezy balcony.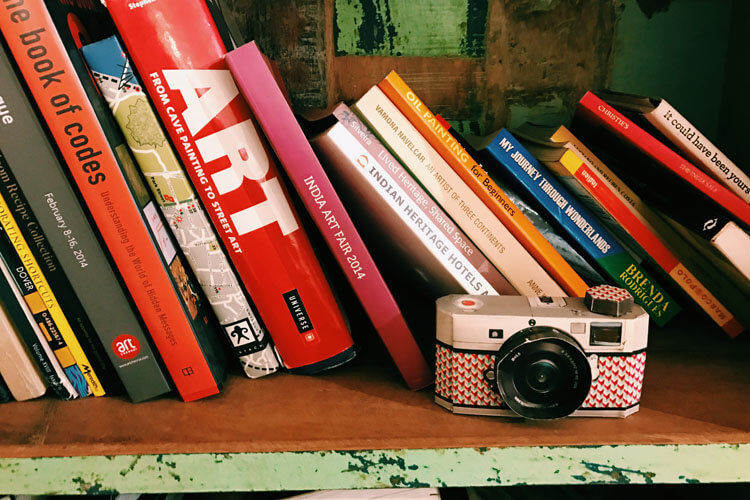 After that, we collected our baggage and took a taxi south to our next destination: Palolem! That post will be publishing on Thursday so check back!
[tsmall text="All posts about Goa:" align="left"]