The last leg of our Goa journey took us back north to the village of Sinquerim. There is a historic fort nearby but our one goal was to stay in a Portuguese villa so we booked a night at the Marbella Guesthouse.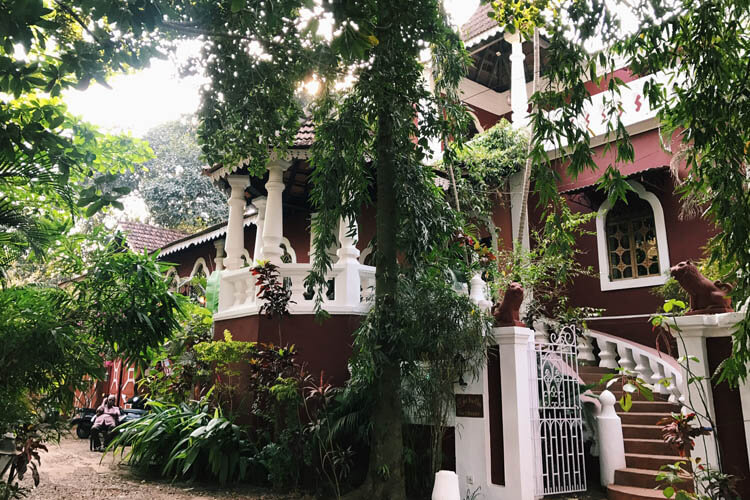 Our room was what dreams are made of: beautiful tile floors, a private sitting room and patio, a dreamy bed and a palatial tiled bath with gorgeous copper doors!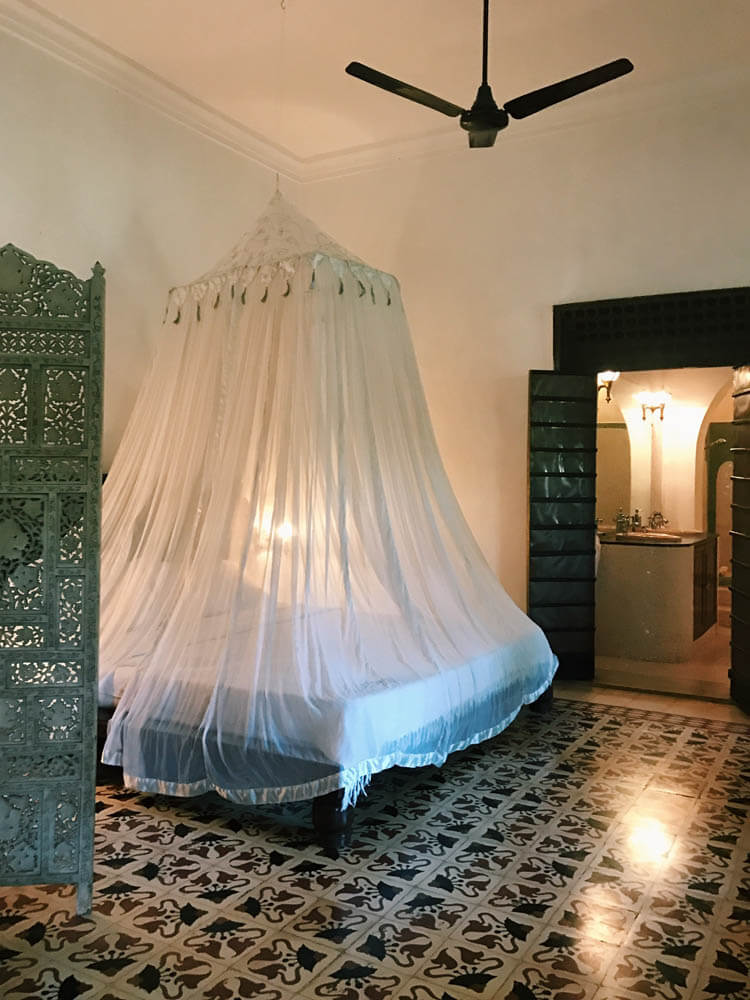 We found out later that Marbella isn't a historic home– it was built in the 1980s– but no matter!  It was just what we were looking for.  And at the end of a lane, it was lush and quiet as well.  We spent the morning in our private garden enjoying the exotic flowers and  listening to distant bird calls.
But before that, we headed back to Vagator to watch the sunset from the cliff-side restaurant, Thalassa.
Thalassa is more than a restaurant.  In the evening, several boutiques open up on the grounds and this one was just gorgeous.  The prices weren't awful either– for being boutiques.  I bought a cute little makeup bag with tassels, because I love tassels!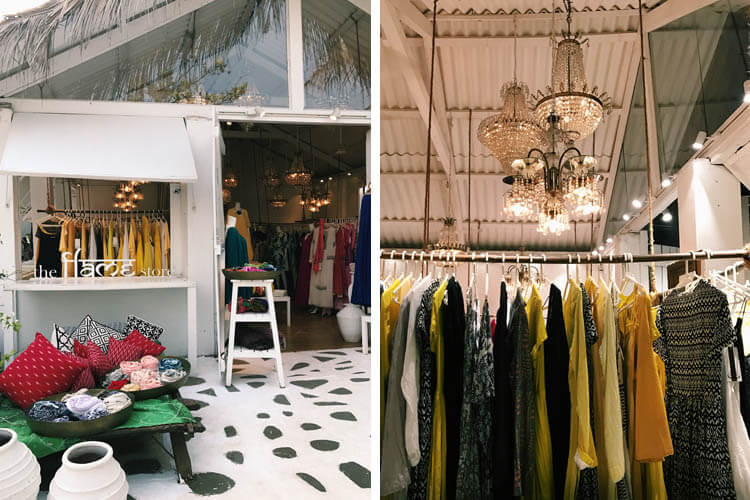 These chandeliers are to die for!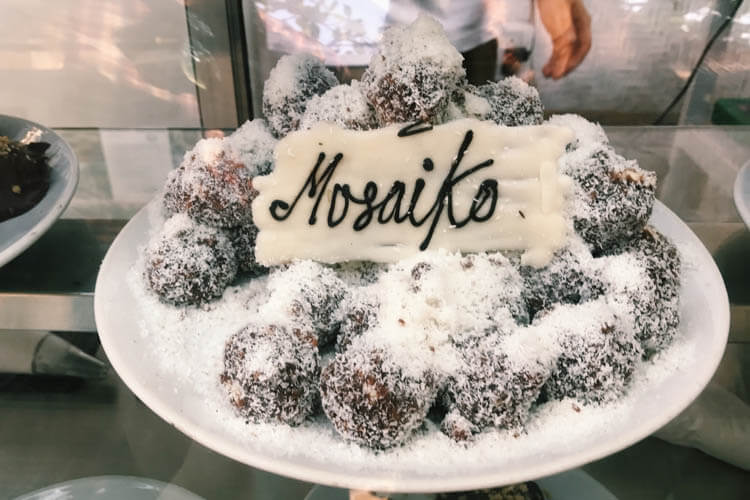 This visit to Thalassa was a little different than our lunch time visit.  The place was mobbed, the music was thumping, and people were crowding around to take selfies in front of the sunset.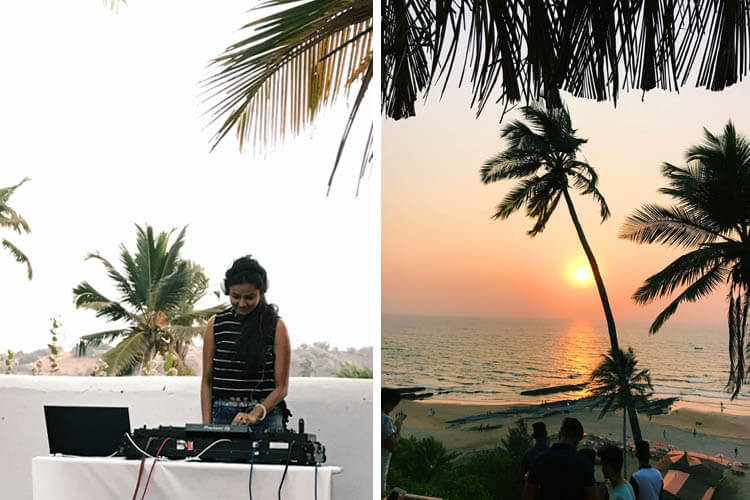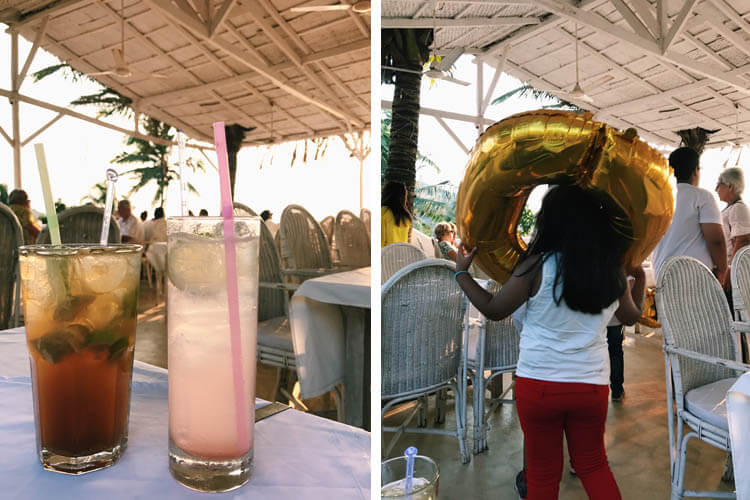 And to top it off, someone was having their 70th birthday party and they taped the 7 and 0 Mylar balloons right in my sight of the setting sun!  Fortunately hubby had a better view so he took some photos for me.
The food was incredible though!  The lamb was falling off the bone, the seafood was fresh and flavorful, and the saganaki was fantastic… but how can you go wrong with flaming cheese, really?
This is our last morning and some farewell photos from Marbella. Petting one last puppy!
Goa, you were fantastic!  And we can't wait to come and visit again!  xoxo
All posts about Goa: