Pegge Hopper's work reminds me so much of Paul Gauguin… And I am a huge Gauguin fan! I packed a poster of this painting in my suitcase and brought it to Guyana, South America with me in 1996 to make me feel at home. Like Gauguin, Pegge's work is directly inspired by the islands, but in her case, its the Hawaiian islands.
Pegge moved to Honolulu, Hawaii in 1963 and was inspired to paint by the photographs of native Hawaiians she found in the state archives. Her pop art style and bright color-blocking typify– not only the time period in which she was painting– but the islands themselves in such a perfect way.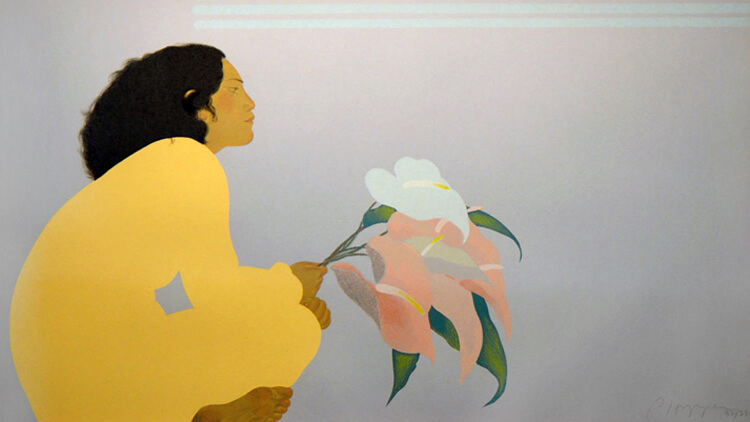 Pegge maintains a gallery in downtown Honolulu's Chinatown area to showcase her original paintings or you can purchase both originals and prints from her website. I want this one… Actually, I can't decide which one!