Last week Instagram announced that they have rolled out the link in Stories for all users.
This is big news for small businesses because, prior to this, only those with 10,000+ followers had access to this feature which put it out of reach for most small businesses. And no one feature has more power to bring your audience to you than this one.
Remember the process pre-Story link? We would have to say "Click link in bio" and the person would have to click from your Story to your profile, and click a link there. And if you were promoting several things, it's possible that the person would have to look through a list of links or buttons to find the product, blog post, or download that they wanted.  That is a minimum of three clicks for the user to get the info they wanted and that's way too many.
By adding links in Stories, Instagram is allowing small businesses to offer their customers a hassle-free user experience.
So how will you use this new feature? Here are some ideas:
Selling Products
Setting up an Instagram shop is by far the easiest way to get Instagram users to purchase from you. But as an interim or supplemental solution, post a photo of your product in your Story and add a handy link to that product page on your website and you're golden!
Event registration
If you manage an event like we do for The Back Room, you can now add a link in the Story which goes directly to the event registration page. No more encouraging people to click the link in bio and again for the the event page!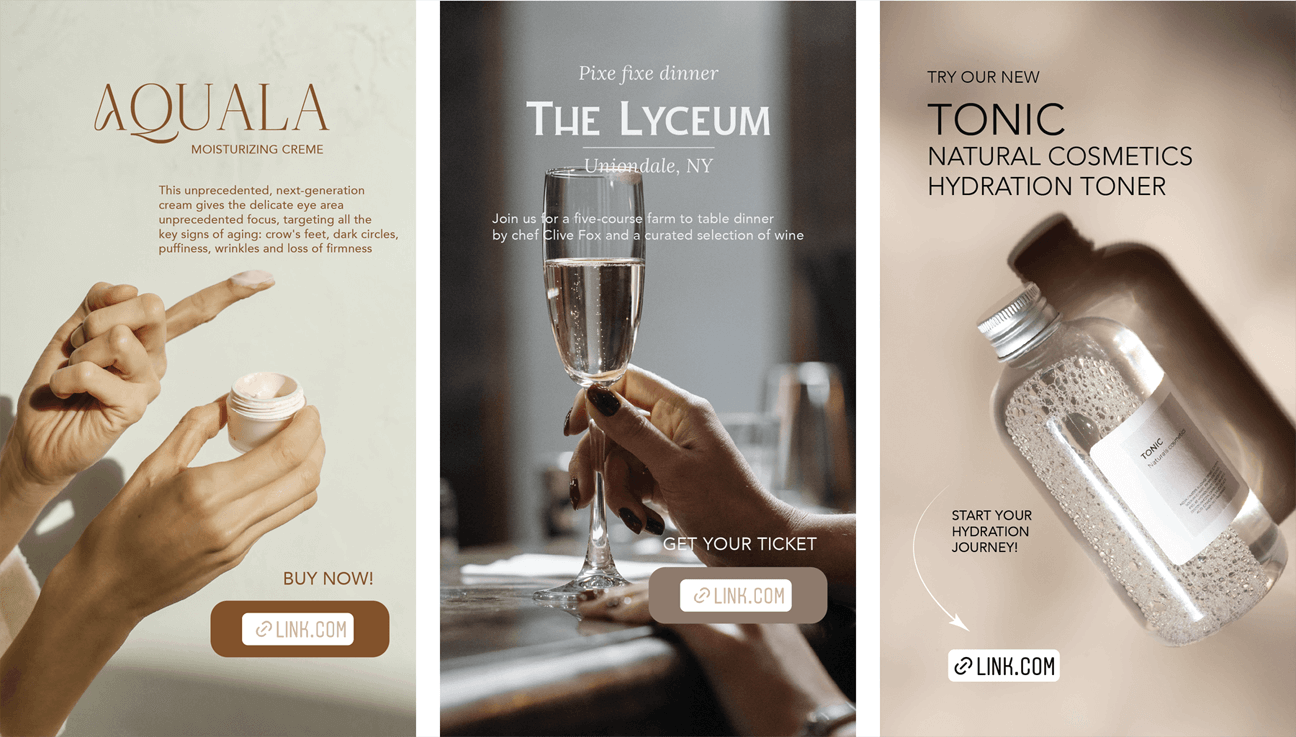 Blog post
You put a lot of work into your blog posts but without a readily available link, Instagram was a barrier to your audience reading it.  Now, it's easy to create a blog teaser in you story, add a link, and your audience will be reading in no time!
Digital download
Everyone loves something free. And a free digital download– linked from your Stories– is a great way to add value for your customers and to send traffic to your website.
Call to actions
For a service-based business, it's good to periodically remind your followers exactly what you can do for them. But don't forget to close the deal by giving them a clear call to action (CTA) like "Contact me to help you with xyz" and a link the goes to your contact or services page.
Story links is a game-changer for small business! How are you going to use them?