Remember when I wrote about
Yayoi Kusama, The Queen of Polka Dots
? Well, since then, her mirror room installations have become the darling of the selfie-loving millennials. And although I am not a millennial, I am in love too.
Her mirror installation exhibit called
"Love Is Calling" is coming to Boston's ICA this fall
! (September 24)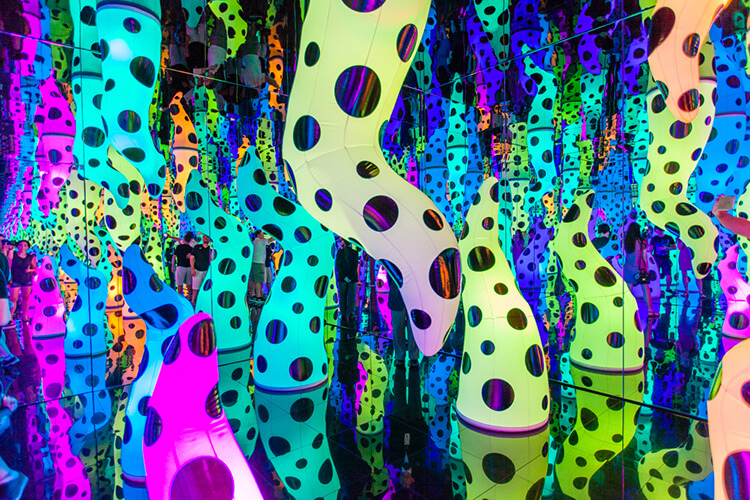 Abstract, inflatable sculptures featured in her signature polka-dots and psychedelic colors are positioned on the floor and ceiling of the mirrored room. Visitors will be able to hear Kusama reciting her own love poem "Residing in a Castle of Shed Tears" in Japanese while drifting off into the infinite reflections of polka-dots.
"LOVE IS CALLING is one of Kusama's most immersive, psychedelic environments and features vividly colored, tentacle-like, inflatable sculptures covered with the artist's signature polka dots and encased in a mirrored room to create an illusion of infinite space." (
From the ICA announcement
)