Toward the end of 2015 we took our annual trip to the Midwest: Detroit and Cleveland.  The photos from that trip appear a bit bleak but the feelings were of warmth and familiarity.
In Ohio we passed miles of grasslands dotted with farms.
In Detroit, our first stop was Sister Pie where we bought a decadent salted maple pumpkin pie to bring to family dinner. On the drive through the city in the culvert of I-75 we chanced upon a lone Captain Underpants balloon.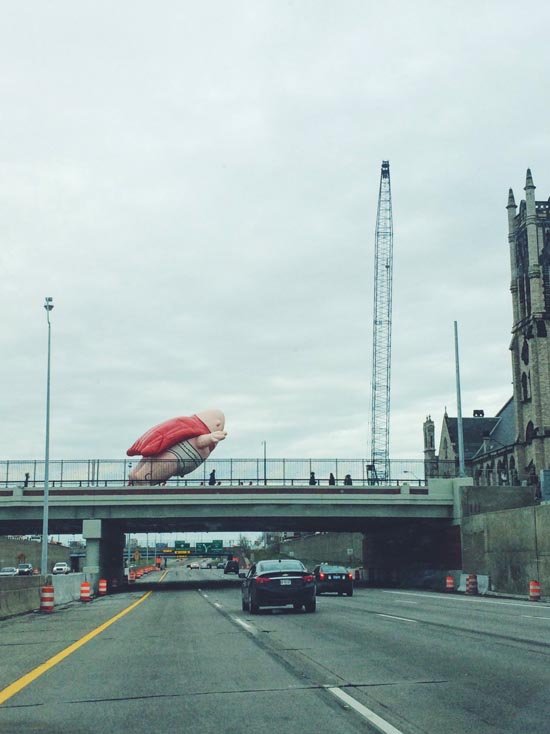 Rolled into the visit with family was a trip to the still-grand Detroit Institute of Arts. We watched a bunraku-style puppet show called The Pigeoning about Frank, a middle-aged white collar worker obsessed with cleanliness, and the pigeons he's convinced are plotting against him. Afterwards, we wandered around the galleries where I discovered my favorite van Gogh the Portrait of Postman. Another delightful surprise was The Kitchen V, Carrying the Milk, a 12-minute video performance by Marina Abromovic. And, as always, the Rivera Court with Diego Rivera's mural painted on site from 1932-1033 is always breathtaking.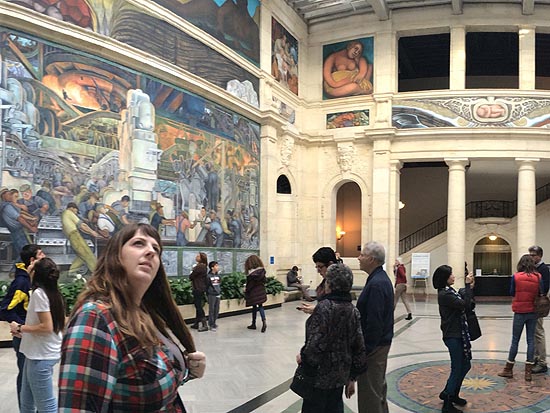 Afterwards, we went to the historic Eastern Market where we explored fruit and vegetable stalls, crafts and ate at the food trucks. Even in the bleakest of fall/winter days, the hearty Midwesterners are out there, enjoying every minute of it!