This blog post title is quite fitting because my mother did indeed macramé in the 70s. In fact, my parents met at an art fair, she doing macramé and he doing pottery. The meet-cute story is that my father asked if they would like to share a table at the fair and they've been sharing a table ever since. Awhh…
And yet, this cute story never made me interested in macramé until I saw the work of Michigan-based, Sally England. Sally is one of a new breed of "fiber artists" who are bringing macramé out of the 70s with unconventional scale, material, and composition.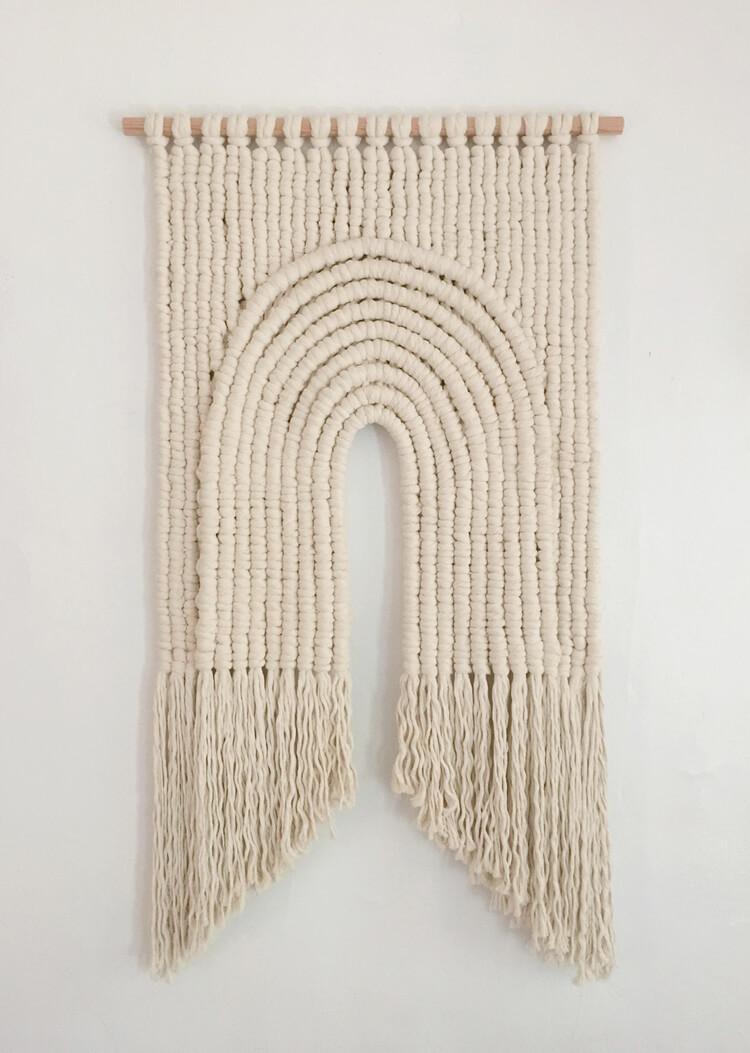 I wanted my work to bring back the value and potential of macramé as an art form and speak more to who we are today.
Her work has been commissioned by the Ace Hotel, Anthropologie, Derek Lam, and others.
New hobby alert! I'm obsessed with these large-scale macramé pieces and I want to jump right into the deep end but my better angels are telling me to start small. Care to join me?
In the meantime, you can view/purchase Sally England's work in these spots on the web: website | Instagram | Behance