"If I find my way back home, I'll say 'what am I doing here?'
We have made our camp, but not settled. Nothing can touch us here."
– "Fear and Loathing On Cape Cod" by Piebald [listen]
Last week, we followed the summer tradition of going to Cape Cod for the weekend.  Well, actually, it was Plymouth which I'm told is not technically the Cape because its not across the Borne Bridge, but nevermind.
It turned out that we probably picked the worst weekend to go because Hurricane Arthur was scheduled to hit North Carolina and it was expected that there would be rain in Massachusetts which ended up true.
When we got up that Friday morning the air was heavy with humidity but the rain hadn't begun so we decided to take advantage of this little time and go to the beach. We captured crabs and picked up the prettiest shells and waded around trying to avoid crushing the periwinkles. As we headed up to the house, the rains began. We spent the rest of the day inside watching movies and playing ping pong as the rain lashed the house.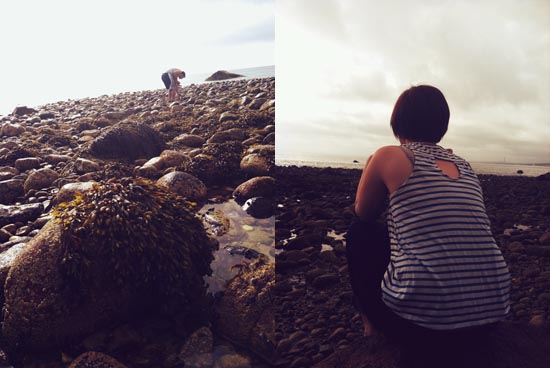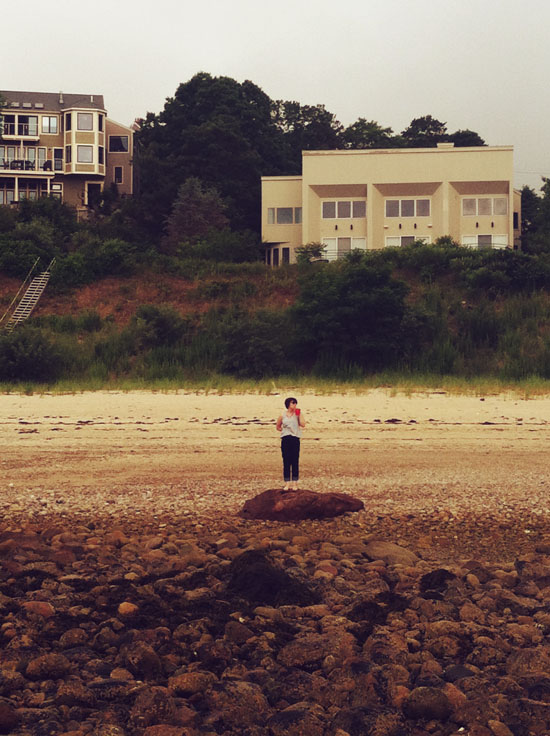 Saturday was gorgeous of course, because we had to head home that day. But en route to breakfast, we stumbled across these noble creatures.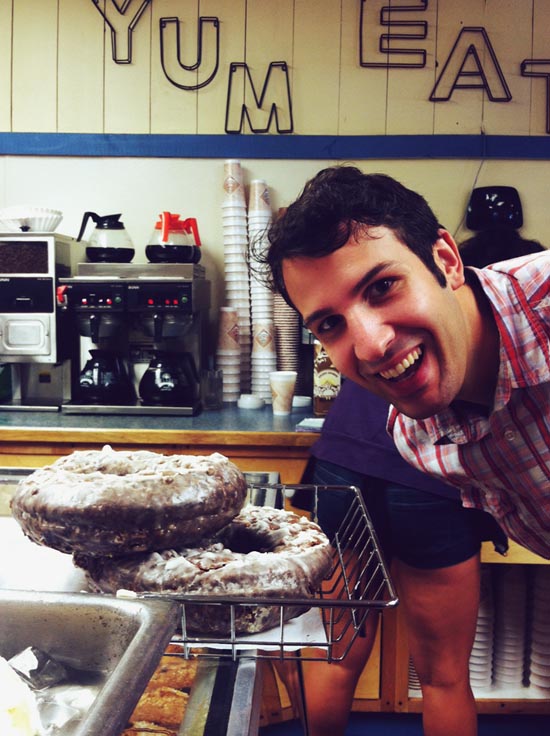 The day was finished off with a trip to IKEA for window shopping and cinnamon rolls. An abbreviated weekend but restful nonetheless.