A hearty thank you to Hiberian Homme for the wonderful compliment and for nominating me to write seven things you may not know about me.
Since i'm new to this blog business and as far as I know it is only read by a few friends and family members, I don't know what i can really tell you about myself that you don't already know. But as I was pondering this question I thought about some of my interests and I realized that i am very quick to fall in love with a subject or a concept or a thing. I used to have a section of my website called "obsessions" to capture these (sometimes) fleeting loves.
So, without further ado, I give you seven obsessions that I had/have that you may not know about:
[tmedium text="OBSESSION ONE" align="left"]
Like many girls, I had an early obsession was horses. i read black beauty and watched "National Velvet", "The Man from Snowy River" and "The Black Stallion" multiple times. when the black saved Alec Ramsey from drowning and they spent the first half of the movie running around that deserted island… [sigh]
[tmedium text="OBSESSION TWO" align="left"]
Fashion was another early obsession. i would go to the community thrift store on "dollar days" and spend my allowance on "dress up clothes." I'll never forget my greatest score of a pair of Nike trainers and Gloria Vanderbilt jeans. i also designed barbie clothes and my long-suffering mother would sew up those tiny little suits and dresses. today i still thrift and sew (somewhat) but mostly I'm obsessed with style blogs and read about 12 of them every day.
[tmedium text="OBSESSION THREE" align="left"]
India: when I lived in Guyana, i lived with an Indian family and they introduced me to curry, chana dal , Diwali, and Bollywood. i devoured Indian novels, even the political criticism. and when i discovered Goa, a Portuguese colony in India, it was a revelation. i once read a statement that color is the basic black of India and that even the poorest of people make a point to decorate themselves in some way; that devotion to aesthetic is inspirational.
[tmedium text="OBSESSION four" align="left"]
French pop: painfully chic mod girls and boys singing about innocent first love in a poppy, danceable form… love it!
[tmedium text="OBSESSION five" align="left"]
And along with French pop comes, French new wave filmmaking. Jean-Luc Godard, the prince of new wave (or "nouvelle vague"), said a story should have a beginning, a middle and an end… but not necessarily in that order." I love how the mixed up storytelling liberates the viewer from a linear story line and allows them to just experience it, in all it's visual and pop-cuture glory.
[tmedium text="OBSESSION six" align="left"]
New this year, an obsession with anything nautical: striped shirts, rope jewlery, anchors, sailor caps, whales… it has definitely found its way into my wardrobe but only time will tell if it finds its way into my home.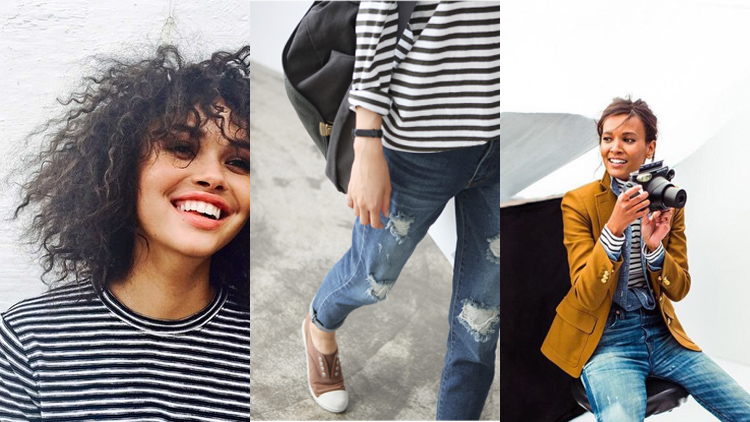 [tmedium text="OBSESSION seven" align="left"]
And new this week: abandoned houses. something about the decay and how what is left behind tells a story is so compelling.
So there you have it! Seven obsessions, some enduring and some perhaps fleeting, but all valid because "It is surely a great calamity for a human being to have no obsessions." – Robert Bly