Of late there have been bonfires and Boulevardiers.
READING: I'm finally finished Elizabeth! To be honest, I skipped large portions of descriptions of her various advisors and skipped to the more interesting family bits to keep my momentum. The author, Sarah Bradford, didn't seem to be much of a Diana fan. And, interestingly enough, the book finishes a few years before Diana's death. I wondered how the writer felt about it; if she had wished she had waited to publish so that she could cover that sensational and tragic bit. Come to find out, she wrote a follow up book about Diana which I'm quite eager to read, especially since she has such an unbiased opinion of the princess.
In the process of trying to get my library card number to get books electronically, I was reeled in by the cover of Crooked Heart by Lissa Evans propped up in display on the librarians desk. Sometimes you really can tell a book by its cover because both were equally charming. The New York Times Sunday Book Review says "This is a wonderfully old-fashioned, Dickensian novel, with satisfying plot twists that invoke the flavor (and scams) of wartime London."
Next up is Kitchens of the Great Midwest by J. Ryan Strandal, another book which has drawn me in with its cover. Let's see if my new method of picking books by cover design holds up!

LISTENING TO: The podcast "You Must Remember This" which delves deep into stories of Hollywood in its first 100 years. It was a different time, without publicists, or stylists, and without some of the barriers between the stars and everyday people. It makes for some interesting listening and much material for cocktail party conversation.
WATCHING: The highly addictive Grand Hotel (Gran Hotel) on Netflix. Set in a luxury hotel on the Spanish seaside in the 1900s, the show follows the ruthless Alarcón family which will stop at nothing to maintain ownership. As one review said, "Think Downton Abbey on steroids in Spain. But with less #richpeopleproblems, more murder."
MAKING: Making progress on my to do list… does that count? I've been spinning my wheels for so long that it it feels like an accomplishment of which to be proud.
DISCOVERING: The delightful Murder She Look on Instagram, featuring a collection of screen grabs of the inimitable Jessica Fletcher of the mystery television procedural Murder She Wrote which ran from 1984-1995. Jessica's expressions and the fashion are just fantastic! Perhaps it's time for a re-watch?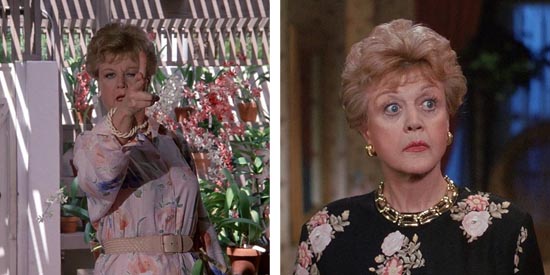 PURCHASING: I've been on a bit of a spree the last few weeks. I've been focusing on purchasing a good mix of "special" things and good-quality staples.  My favorites so far are a scarf from Urban Outfitters with tassels and fringe and this yellow skirt from Modcloth.
ANTICIPATING: Just back from a trip to Michigan and Ohio to visit friends and family, I'm looking forward to getting back into a routine.