Stefan Sagmeister is kindof a creative genius. I especially find his his videos on Ted.com to be inspiring.
These bananas are from an interactive exhibition he put on in 2008, entitled "Things I Have Learned In My Life So Far."   The message created by the bananas said "self-confidence produces fine results."  (If "produces" isn't an intentional pun, it should be.) As the bananas turned, you could still barely make out the words.  One reviewer noted that the room "smelled like 7,200 bananas", the number on the wall, which is either a good thing or a bad thing, depending on how you feel about bananas.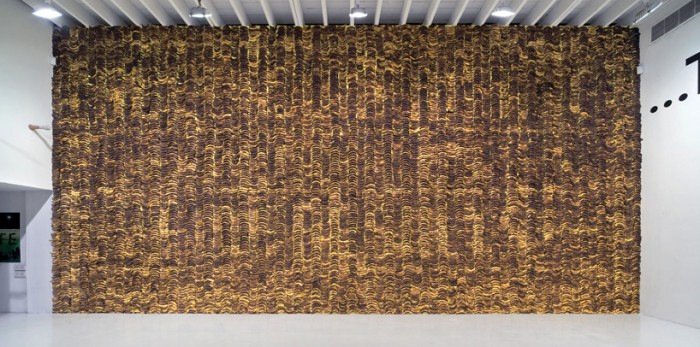 PS: I've definitely broken my record for number of times the word "banana" is used in a post.
Some images via: 1