We are in the midst of a global crisis. Coronavirus has temporarily altered our daily life. Now more than ever, social media and online tools are playing a part in business operations. So what should be your company's response?
Make a Statement
It seems like every company we have ever interacted with is filling our email inboxes with their statement on the situation. This is understandable; companies do not want to appear either callous or clueless by failing to address it. But, I think it is generally agreed that it's become a bit too much. You should consider emailing your customers a statement if:
Your business hours or manner of operation are changing and will impact customers.
Your have something to offer your customer such as free online course or a discount.
Your company will be spearheading a community initiative and you are offering your clients a way to get involved.
But if your statement is only an acknowledgement of the situation, it would be better placed in a notification bar on your website or as a one-off post to social media is appropriate.
It's Not Business as Usual
It might be tempting to roll out content as planned. After all, you've spent time planning, creating content, and everything is scheduled. But if you decide that it would be considered tone deaf to proceed, it is better to put these things on hold rather than to risk alienating your audience.
As an excercise, imagine a social media feed and how the average member of your audience would experience your content sandwiched between Coronavirus notices and memes.
If you decide that your content should proceed, some adjustment may be needed. It may be as little as a slight tweak to a caption. Or it may require a note that this content was planned before the crisis and you are continuing because you feel that a maintaining a sense of normalcy is important.
If you decide not to post your planned content, will you be need to scramble for new content? Perhaps. But at this time the best thing might be simply to re-share positive, balanced, and newsworthy information with your audience.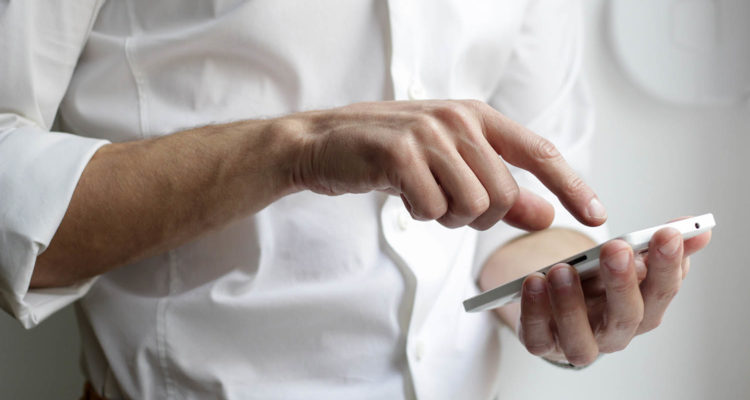 Read the Room
As a business, you should definitely look for an opportunity to become part of the conversation. But this should be done with empathy.
There's an familiar expression: "read the room." The idea is to listen first, get a sense of the mood, and then respond in appropriate way. So read the social media a room. And then look for ways to be positive and informative.
Above all, don't be opportunistic. People are very conscious of being sold to and they will call you out on it.
Don't Go Radio Silent
If you have an active online community, don't go silent. If you have built a rapport with people, they may be waiting to hear from you.
And if your audience is not highly engaged, you won't want to lose any momentum you may have made by taking a break. Keep putting information in front of them. Be a resource. Be a source of positivity.
Look Past Current Circumstances
The only thing that is sure is change. This crisis will pass. Even if your business or social media presence slows down temporarily, use this time to refocus, to create content, to think about the trajectory of your business, and plan for what is next.