Photographer Joni Sternback uses a large-format camera and an antiquated wet-plate collodion process used in the 1800's to create compelling portraits of Montauk's surfers.
Since the entire process, from coating to developing, has to be done within about 10 minutes, Joni works on location, at the beach. the resulting portraits are raw and timeless.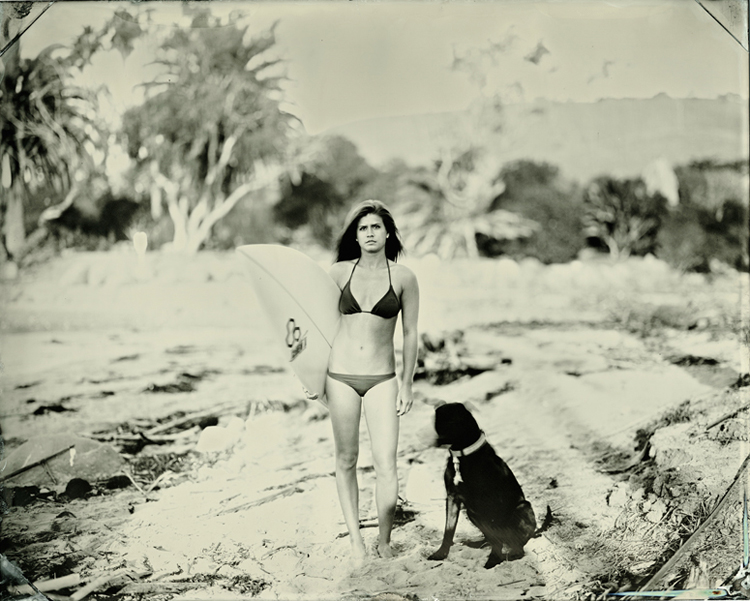 View more surfland portraits here.