83-year old Japanese artist, Yayoi Kusama, is "The Queen of Polkadots."
Kasuma moved to New York in the late 1960s to become part of the art scene. She began painting huge, polka dot images– or "infinity nets" as she called them– augmented by infinity rooms full of mirrors and populated by colored balls. These images were directly inspired by her hallucinations.
"…a polka-dot has the form of the sun, which is a symbol of the energy of the whole world and our living life, and also the form of the moon, which is calm. Round, soft, colorful, senseless and unknowing. Polka-dots become movement… Polka dots are a way to infinity."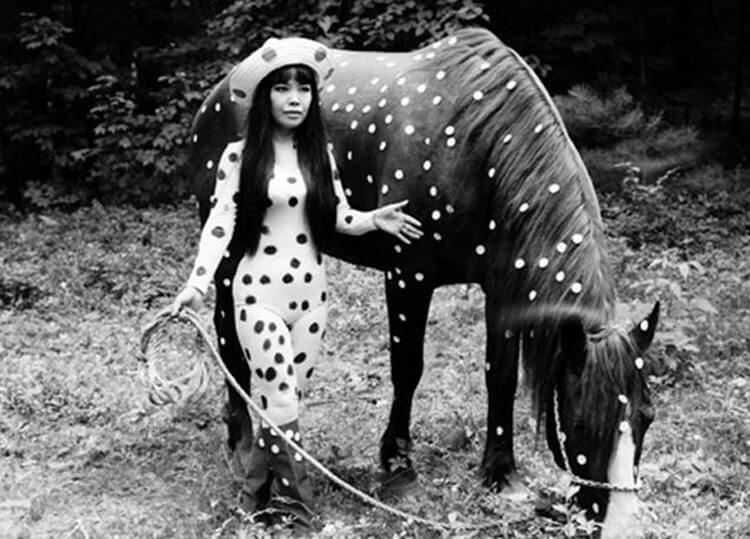 Describing the inspiration behind her painting Flower, she once said: "One day I was looking at the red flower patterns of the tablecloth on a table, and when I looked up I saw the same pattern covering the ceiling, the windows and the walls, and finally all over the room, my body and the universe. I felt as if I had begun to self-obliterate, to revolve in the infinity of endless time and the absoluteness of space, and be reduced to nothingness. As I realized it was actually happening and not just in my imagination, I was frightened. I knew I had to run away lest I should be deprived of my life by the spell of the red flowers."
Kasuma returned to Japan in the early Seventies and soon after moved into a psychiatric hospital where she still chooses to reside today.