[tsmall text="happy anniversary to us!" align="center"]
Three years is a funny length of time. Is it a short time to be married or a long time? I can't tell. But, I do know that it's been 1,095+ days of wonderfulness!
The day started with presents, of course.  I made the wrapping paper myself with a sweet potato ink stamp.  I also sewed up one of the packages with a zig-zag stitch on the sewing machine.  Someone once put down the idea of using a paper grocery bag to wrap a present but I happen to love "brown paper packages tied up with string"!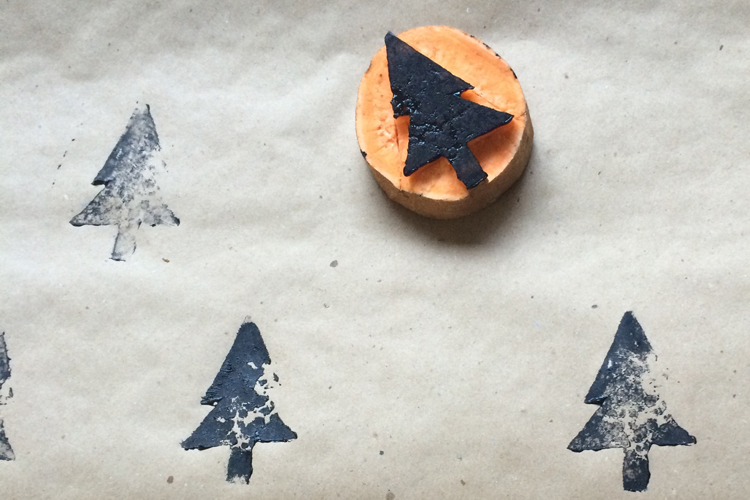 My gift was this gorgeous diamond wedding band!  I had been happy with a plain silver band but since I'm wearing my large engagement ring less, a diamond band felt more "married."  And, as you can see, there was definitely a woodsy theme to our gift wrapping because my ring came in a rustic wooden box with a hinged top all tied up with berries, lavender, and goldfinch feathers on top.  'sigh'  The details count, boys!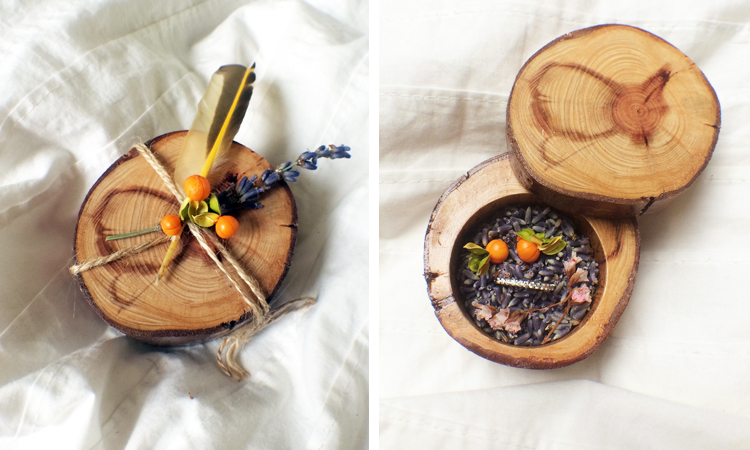 Any good vacation starts with breakfast.  Our favorite breakfast place closed a few months ago so we were searching around for a new place and stumbled upon the Ugly Mug Diner in Salem. This place is a hidden gem!  They specialize in duck confit and put it on waffles and in hashes; it just melts in your mouth.  And of course all the mugs are "ugly" and mismatched.

Then we headed up to Portland.  We shopped a bit and then visited our old favorite restaurants: Duckfat and Eventide.  We had never been to Eventide for dinner, just oysters and a drink before getting dinner elsewhere but this time we just stayed there for dinner and it was wonderful.  Everyone raves about the brown butter lobster roll and with good reason!  And the tuna tartare was the best I've had yet!  We loved it so much that we went back the next day for lunch.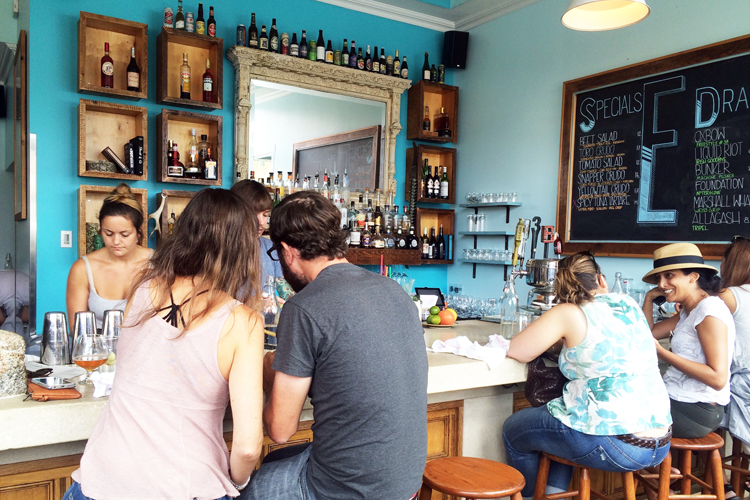 Earlier in the day, we had passed a intriguing looking basement bar so we ended our night there.  Turns out, Bramhall is actually pretty awesome!   Besides the ambiance provided by exposed brick walls and melty candles, they also have an amazing at-cost whiskey deal and the I-want-to-hate-it-but-I-love-it Frito Pie (served in the bag, thank you very much!)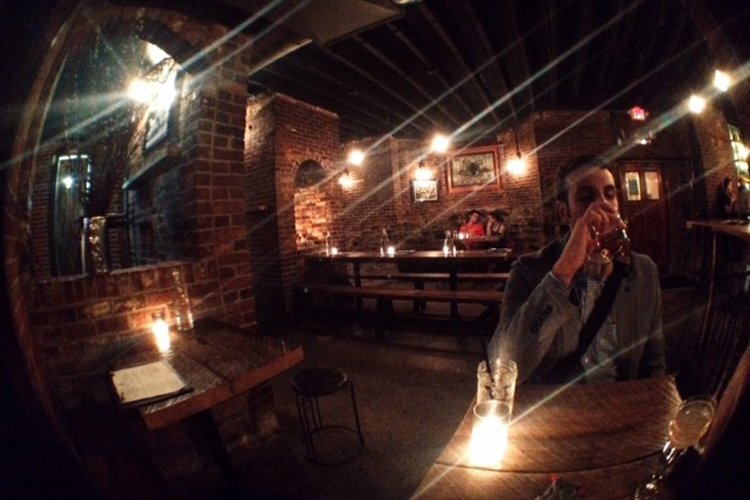 The next day, we explored a waterfront park and stumbled across this amazing graffiti wall– 'ahem'– behind the water treatment plant.  I couldn't stop taking photos of it!  You might notice some fish-eye and wide-angle shots and that's because an iPhone lens system was one of my anniversary gifts!
The lens system also has these great macro lenses which can get crazy close up so we played around with those as well.
It was a great few days!  I would love to say that it capped off the summer but, in truth, we just came home for two days and headed out to vacation again!  Photos coming soon.  xoxo