It's spring! Finally! We here in the northeast thought it would never arrive, and if it did, we expected the snow piles to last well into June. But, while the temperature is as unpredictable as ever, at least there have been days of sandals and convertibles.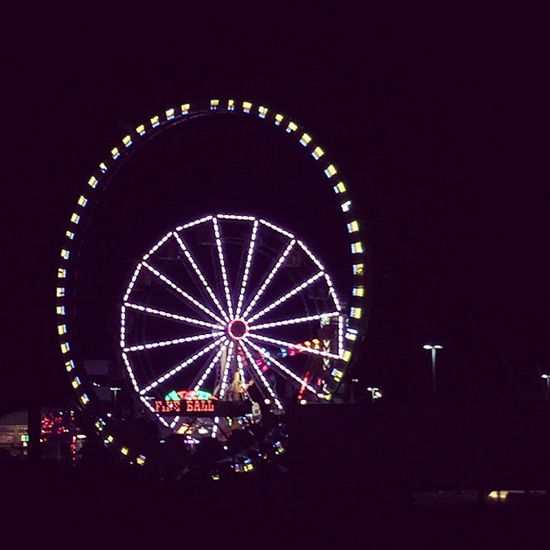 Top to bottom: Thank you to friends with convertibles! | My first walk by the ocean of the year! | Tasty Burger is tasty! Go figure. Also it is worth noting that this burger was eaten outside at a picnic table after a Decemberists show. Spring again for the win! | While we didn't ride this ferris wheel, it was still gratifying to know that it is carnival season in New England! | Stumbled across this cute little marker outside a patisserie while on a walk.
Excuse the plethora of explanation points but it's spring and I am exercising my right to be excited!