"We are perishing for want of wonder, not for want of wonders." – G.K. Chesterton
Wonders is a series which began with the intention of rounding up the everyday wonders that I've captured in photos in the past month.  I kept it up for a few years but as my life and the focus of this blog changed, they have become more of an annual thing.  My last update was in May 2017 so, since it's the time of year for doing end of year posts, I figured I might as well start with a Wonder and end with some final thoughts and a resolution or two.
The majority of 2017 was spent living and teaching in Guyana, South America.  If you would like to learn more, I set up a blog specifically for that (because, of course).  Read more: sullivansinguyana.com
May 2018 | Most of our days in Guyana were pretty quiet and routine.  But during this month, my husband's sister visited us for a week. Having family come from so far to visit us was really special!  This photo was taken while waiting at the airport for her to arrive.  Moments of daily life are my favorite photos to capture, especially when they tell you something about the culture of the country.
This was also the month that began our wrestle with bureaucratic red tape which ended up lasting 4 months.
June 2018 | In June we had more family visitors, my parents.  They had heard about Guyana from me for years so it was great to finally share it with them!  While they were visiting we traveled by plane to Kaieteur Falls, the largest single-drop falls in the world, and to Orinduik which is smaller and you can swim in it.  It was an amazing experience!
The photo above is of school snacks sold at a road-side stand.  There is is the usual junk food but also a seasonal fruit called guinep which is fun to eat.
July 2018 | In July we went to Suriname (twice!) in order to renew our stay in the country. Because of the border crossings and the expense, it ended up causing a few stressful weeks, but we found that Suriname had a great duty free, sushi, Gouda, and a good local beer called Parbo.  We also stayed at an Airbnb with a pool which was a treat.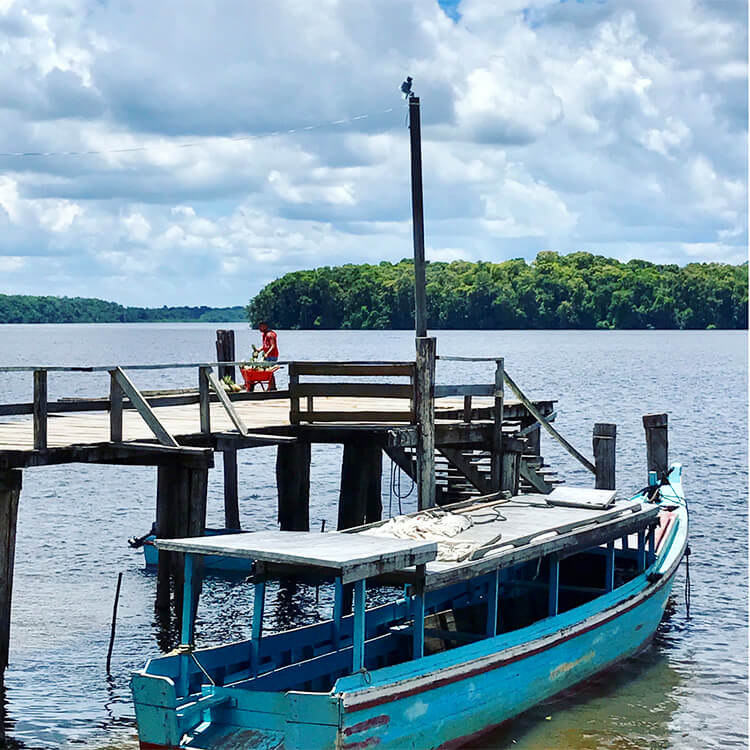 August 2018 |  In August we had our last visitor, Jess, and we traveled down the Corentyne River to visit an isolated village called Orealla.  The trip down was an adventure, sleeping in hammocks in the hold of a boat and, on the way back, sleeping on deck under the stars.  And Orealla was a respite from the hustle and bustle of the coast, a place where you can truly relax and enjoy nature.
September 2018 | Our 5th wedding anniversary was the end of August so the first weekend of September, we stayed two nights at the Marriott in Georgetown, swimming and enjoying the air conditioning and a few amenities. And the next week we went back to Kaieteur Falls.  Actually, when my parents had visited, Tommy had been bumped off the flight (that's life in a developing country) so they made it up to us by booking us another trip for our anniversary.  It was so wonderful to share it with him, especially the area around Orinduik which reminds me so much of the interior places where I used to live years ago.
And the rest of the month was spent packing for our move back to the States and getting things in order.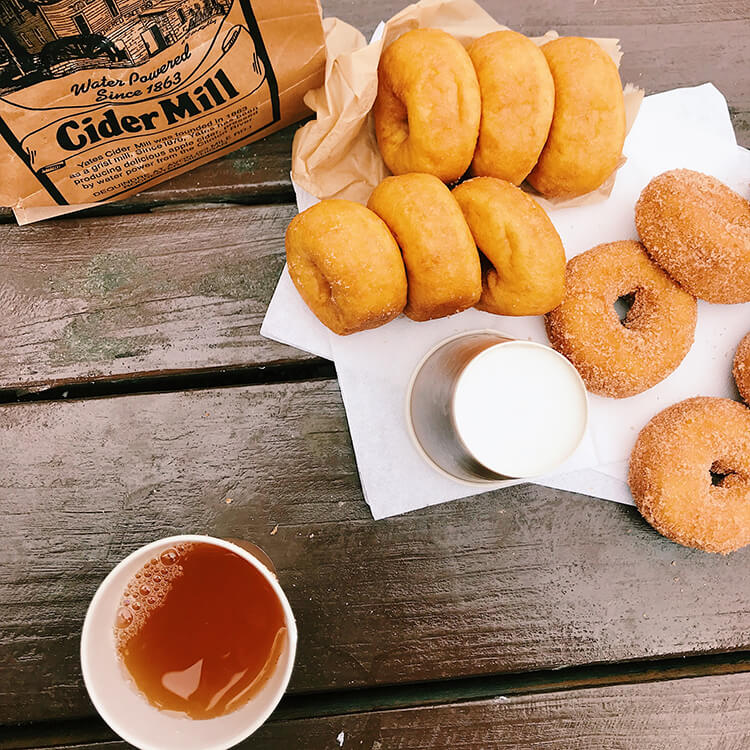 October 2018 | We left Guyana on October 16 and it was really heartbreaking to leave all of our friends, our students, and our cats. But there was so much to distract us, like how to get all of our luggage home.  We ended up flying into New York and having friends pick us up and drive us to Boston, squeezing in a few quick, on-the-street hellos to New York friends.
We had found a place to live already so we took a day or two to settle in.  Tommy got a job.  Then we went to Michigan and Ohio to see my family and on to San Diego to see friends and relax a bit. The last few weeks of October were some of the busiest and most social of the entire year and it was equally stressful as it was enjoyable.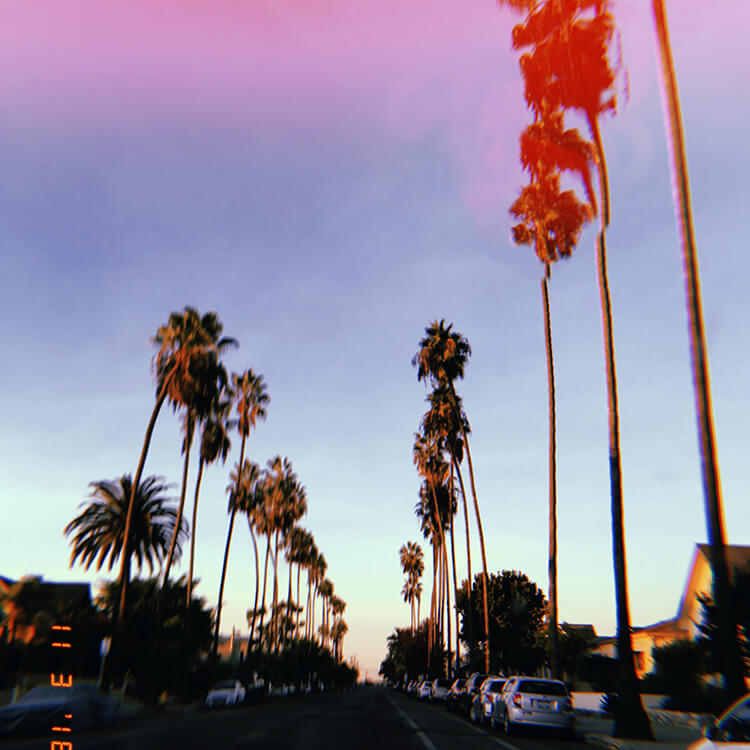 November 2018 | While in California, we finally, finally, made it to Palm Springs!  It had been a dream of mine and we both loved it there.  The desert is breathtaking, especially the sunsets, and the design in that little desert oasis is fantastic. We were both feeling a bit under the weather when we were there but we definitely want to go back again.
I started to do some freelance design work for an agency which I really enjoy.  We also squeezed in some quality time with friends at Getaway House and went to our first concert in over a year.
December 2018 | During December we started to feel a bit more settled. Some friends and I went to First Friday at Sowa which was so inspirational.  Our friend Beth Pellegrino has a studio there where she does some incredible wall hangings.
We also rented a house in Popham Beach, Maine with a few friends and had some quality time together there.  We also were able to get together with some friends visiting from England who we hadn't seen in years.
And there we have it!  2018 complete! It seems as if there is an expectation to sum up the year just as it ends– the lessons learned, the goals achieved– but it seems all too soon for that.  I will say that it's been a momentous year, full of ups an downs in which my husband and I have grown as individuals and as a couple.
Professionally, it was a quiet year.  Most of my time was spent on teaching– we lived off our savings in Guyana– so I only kept up with a few established clients.  But I did do a little pro bono work for a friend who was starting her own business.  Upon returning to the States this fall, I've done some freelance work for a web design agency, which I really enjoy.  And as we go into the new year, I will be taking over their social media as well.
If I'm going to come up with a resolution, it is currently to find more design or social media work, and to continue being adventurous!
So happy 2019 everyone!  Wishing you all the best as we head into this fresh, new year.